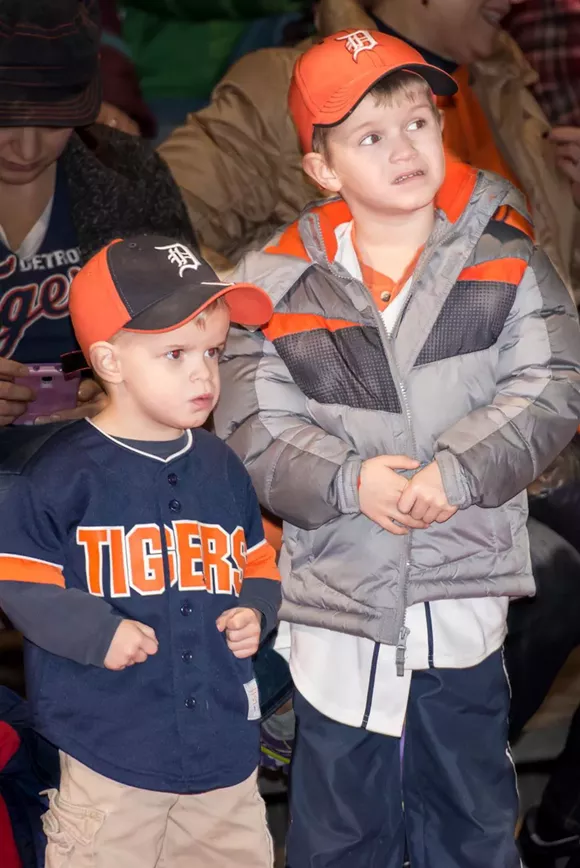 This weekend, we
sent a photographer to Comerica Park
to check out TigerFest, and he emerged with this hilarious photo.
What's going on, little man? Why so wary, big bro?
Naturally this photo begs for just the right caption and we're asking you, dear readers, to toss your suggestions in the comment section below.
Have fun, and check back later to see what your fellow readers have come up with.