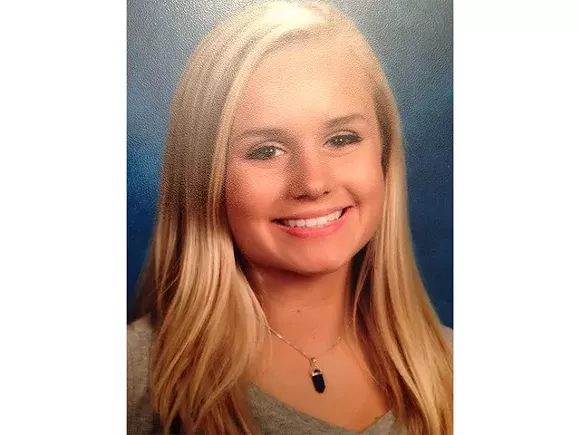 Updated Monday, Nov. 23:
Police have indicated that the girls were found safe at a Redford home on Friday evening,
according to a report
. Police declined to further discuss the case because the girls are juveniles, except to say there was "no indication that anyone is in any danger" and that the girls were "runways who left on their own free will."
Originally posted Nov. 20:
Canton Township police are searching for two teenage girls believed to be runaways, the
Detroit Free Press
reports.
April Nicole Gee and Emily Janine Lominac, both 15, are believed to be heading to a cabin with a bearded man in his early 20s driving a black Ford Escape. They are possibly heading to a cabin in Clearwater Township (Kalkaska County).
April is described as a white female, 5'1", 112 pounds with blonde hair and blue eyes, last seen wearing black yoga pants and grey Ugg boots. Emily is described as a white female, 5'4" tall weighing 120 pounds with brown hair and green eyes and is from Plymouth Township.
The girls were last spotted in Redford on 2 a.m. on Friday. Anyone with information is asked to call Canton police at 734-394-5400.