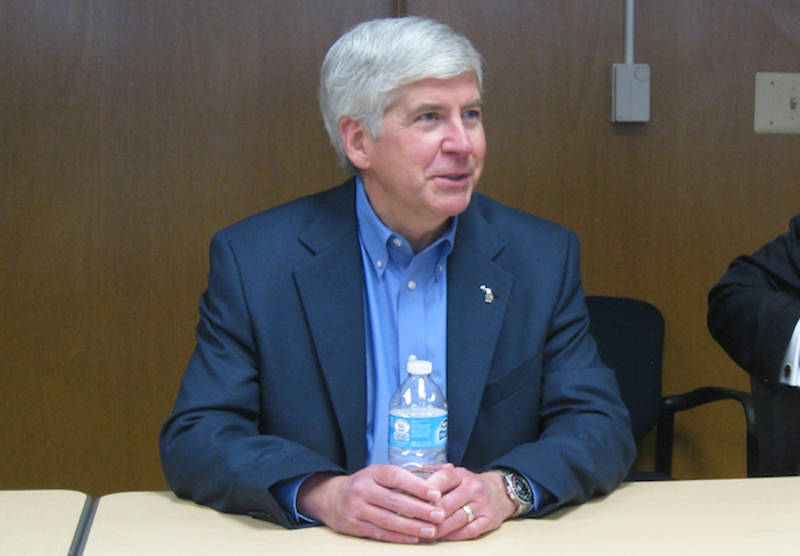 A candidate for the U.S. House seat vacated by former U.S. Rep John Conyers filed a lawsuit against Gov. Rick Snyder demanding that the election be moved up to an earlier date.
On Dec. 8, Gov. Snyder had announced that Conyers' congressional seat would remain empty until the regularly scheduled November election, leaving it vacant for nearly a year. What's more,
political observers have pointed out
that since the post will be listed twice — once in the August primary and again in the November general election ballots — the office could be held by two different people before January is out.
In short, the move would leave Detroiters without effective representation for 11 months — and perhaps even longer.
As the Associated Press noted earlier this month
, judging by a review of roughly 100 vacancies and successors listed on the House website for the last 20 years, it is unusual for a congressional district to stay vacant for so long. Eleven months would be the longest time a House seat stayed empty during that period.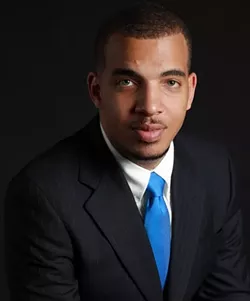 Gov. Snyder had said his decision would both save money and give candidates ample time to campaign. But given his role in establishing Emergency Management in Michigan, this situation calls another lawsuit to mind — namely one filed by the Detroit Branch of the NAACP against Gov. Snyder that Emergency Management has violated the voting rights of the state's African Americans, effectively stripping representation away from residents in majority-minority cities and school districts. By some estimates, more than half of the state's blacks had their representatives overruled by Snyder-appointed viceroys.
None of this is lost on candidate Michael Gilmore, who has announced his intention
to sue the governor over the scheduling of this election
:
"Gov. Snyder continues to treat residents of urban areas across the state as second-class citizens and is violating a laundry list of constitutional laws in doing so," Gilmore said in a statement released today. "By holding this congressional seat vacant for 11 months, he is denying minority residents of the 13th Congressional District the right to vote and the right to be represented in Congress. This is yet another attempt to further silence the voice of minorities in the state and disregard their views. From putting emergency managers only in minority school districts and city halls to signing off on the Flint water crisis for fiscal benefit, Gov. Snyder has historically cited cost-saving measures as his reason for denying civil and human rights to urban areas. Here, he is once again attempting to balance the state's budget on the backs of Black people, in the name of 'cost savings.'"
Gilmore says he will discuss his lawsuit against Gov. Snyder at 10 a.m. Tuesday, Jan. 2, 2018, at the Fort Street entrance of the Theodore Levin United States Courthouse, Detroit.