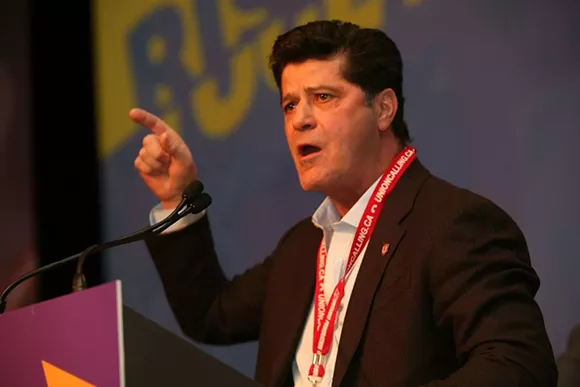 President Jerry Dias of Unifor (Union for Canada), a trade union that launched as a merger of the Canadian Auto Workers and Communications, Energy and Paperworkers unions, has called for the Big Three auto companies to invest in Canadian assembly facilities,
according to CBC News, Windsor
.
Referring to the Big Three, Dias said: "Four years ago they had come out of the 2008-2009 recession, but there was still a lot of uncertainty. This round of bargaining is really about solidifying the footprint in Canada."
Existing agreements that were established four years ago will expire September 19. As the date approaches, Unifor will target one of the Big Three to make a deal, which will serve as a foundation for negotiations with the other two companies.
Unifor looks good going into contract negotiations. The value of the Canadian dollar relative to the greenback lowers labor costs, and Canadian auto sales reached a
record high in 2015
. U.S. automakers have also been selling well, a fact that Dias hopes will encourage long-term investment.
"If we can't negotiate a settlement that gives our members' security while times are good," he said, "we would be naive to believe that we can negotiate stability when times are bad."
If no new production plans are announced soon, and if Unifor does not receive support from American auto industries or the
Canadian government
, Dias is concerned that GM will close Unifor's assembly plant in Oshawa, Ontario. The futures of plants in Windsor and Brampton are also uncertain.