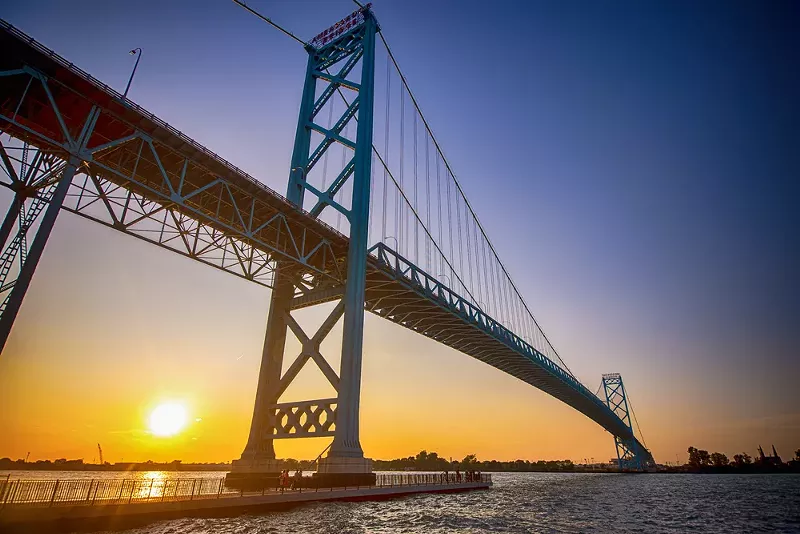 While Canada prepares to federally legalize recreational marijuana on Oct. 17, the nation's pot smokers, workers, and investors must contend with stricter U.S. border policy, even in weed-friendly border states like Michigan.
Although Michigan has been a medical marijuana state since 2008 and is
projected to legalize recreational marijuana
on Nov. 6, cannabis will not suddenly freely flow through the border state. On the contrary, Canada's marijuana legalization could spell trouble for some Canadians involved in the industry who want to enter the U.S.
On Thursday, the executive assistant commissioner for the U.S. Office for Field Operations,
Todd Owen, told Politico
that the U.S. Border and Protection agency will continue to uphold the strict federal ban on marijuana for individuals crossing the border. He also mentioned that anyone attempting to move marijuana through the border will be treated as a drug trafficker.
Beyond that, Canadian marijuana investors could be permanently blacklisted from entering the U.S. because the federal government does not recognize cannabis as a legal industry. Owen does not expect that the border agents will heavily interrogate common Canadians, however, he says, "Our officers are not going to be asking everyone whether they have used marijuana, but if other questions lead there — or if there is a smell coming from the car, they might ask."
Owen also notes that individuals who lie or misrepresent their history of drug use can face harsh consequences.
"If you lie about it, that's fraud and misrepresentation, which carries a lifetime ban," Owen told
Politico
.
On Friday,
a spokesperson for Bill Blair
, the Canadian minister for border security told
The Star
that the Canadian government is not likely to challenge U.S. border enforcement.
It remains to be seen how Canada's recreational legalization will affect trusted traveler programs like NEXUS, which offers expedited border crossing for pre-screened travelers. If border agents choose not to prosecute individuals caught transporting marijuana across the border, fines can surge to $5,000. However, first-time offenses are often reduced to $500 dollars.
Stay on top of Detroit news and views. Sign up for our weekly issue newsletter delivered each Wednesday.