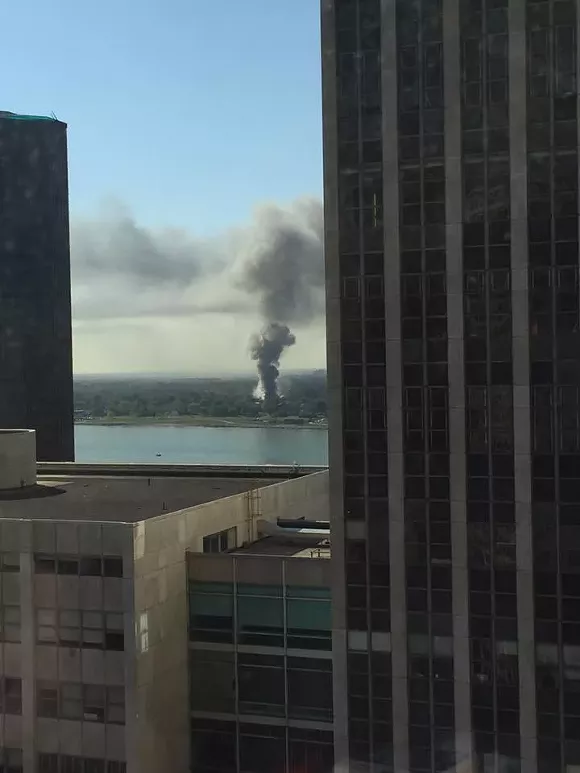 For once, it's not Detroit that's burning.
A copywriter at Commonwealth/McCann's Detroit location took a peek out his office window this morning and saw something startling.
Alex Altman snapped this picture of what appears to be a massive fire blazing on the shores of Canada.
Altman posted it on his Facebook and a couple friends commented that they could see the smoke from as far away as Southfield and others said they could smell it in their office.
According to a clickondetroit.com article, Le Chef Restaurant, at 840 Wyandotte St. in Windsor, is the source of the blaze. It appears that firefighters are working to extinguish the blaze.