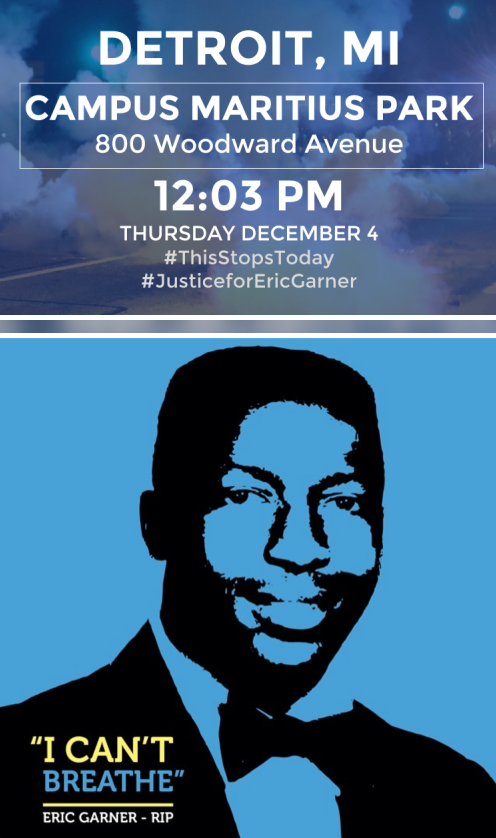 Activists in Detroit
will hold a die-in at Campus Martius Park
in downtown Detroit today after a grand jury in Staten Island decided not to indict a white police officer who placed 43-year-old Eric Garner in a chokehold, which resulted in his death.
The peaceful protest, where participants drop to the ground in unison and simulate death, will happen at 12:03 p.m. Garner, who is black, died in July during an altercation with several police officers who tried arresting him for allegedly selling loose cigarettes. Garner, a father of six who was unarmed, was locked in a chokehold by 29-year-old Officer Daniel Pantaleo, a decision the medical examiner cited as part of the reason he died.
A
video of the incident
includes Garner's last words: "I can't breathe," which he says several times.
The grand jury's decision in New York comes just over a week after a grand jury in Gerson, Missouri chose not to indict another white police officer, Darren Wilson, who shot and killed 18-year-old Michael Brown, an unarmed black man, earlier this year.