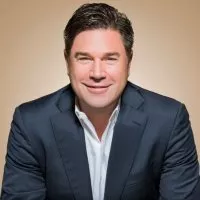 Jim Palmer got pink slipped this past week. The CEO of Detroit-based advertising agency Campbell Ewald was served his walking papers after the publishing of a racist email memo
made headlines
.
The email, which was sent by the creative director at CE's San Antonio office, was titled "Ghetto Day in the SA" and encouraged "ghetto music, Malt 45s ... and ghetto terminology." If you don't understand why this is problematic, take a moment to check out
this
, or
this
, or
this
.
It also contained
this picture of two black men
and made references to drugs and prostitution, and if you still don't understand what the big deal is, please read
this
.
Though Palmer issued a statement in response to the email, he didn't seem to think it warranted disciplinary action against the email's author until months later. However, his bosses (
and one of CE'S biggest clients
) felt
differently
.
In any case, in addition to thinking that adding "cerebral" to "gangster" makes it obtuse enough to slip by as ok, sounds like Palmer was doing a pretty crappy job running CE anyway - the company
lost a number of high-profile clients
over the six years, including Cadillac and the U.S. Navy under Palmer's watch.
Good luck on LinkedIn, Jim!