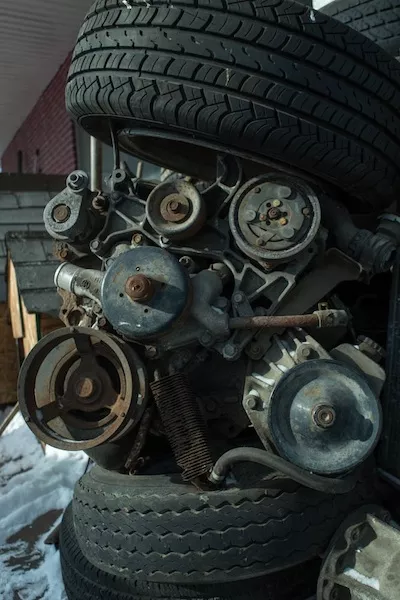 We're big fans of Camilo José Vergara. It was almost 10 years ago when
we first wrote about him
. For more than 40 years, the photojournalist and recipient of a MacArthur Genius Grant has made it his business to document America's disinvested neighborhoods. It's not ruin porn; it's documentary work. He trots all over the country, especially the Midwest and East Coast, and revisits places he knows, taking pictures over time in a way that shows the trajectories of city buildings, whether they fall to the wrecking ball or are rejuvenated into something new. And he documents the people in them as only a caring photojournalist can, relaxing his subjects and letting them share their tales with him.
We knew he was in town last week, at U-M, to discuss his show at the National Building Museum in Washington, D.C.,
Detroit Is No Dry Bones
, which was just finishing up a re-exhibition at the Taubman School of Architecture. Vergara also brings other news:
The Library of Congress has acquired his priceless archive of old photos
, many of them shot in our fair city over the last four decades. Now it's as easy as a
click of the mouse
to see hundreds of Vergara's photos. That's exciting news too.
But what pleased us most was getting a call at Metro Times from the big guy himself. Maybe he's been following our Burger Quest missions, but he sent us a photograph he calls "Detroit's Hamburger." He says he snapped this photo at an automotive business near the corner of Michigan Avenue and Ogden Street on a freezing cold day last week. He figured it was an unusual piece of Detroit-themed art. When the owner of the business, a young fellow named Abdullah, came out to investigate, he couldn't understand why anybody would want to photograph the pile of junk on his property. It was one of those "only in Detroit" misunderstandings, and Vergara was still laughing it up when he spoke to us. So cheerful was he that he offered to let us use the image on our blog.
To see more of Vergara's work, click
here
.