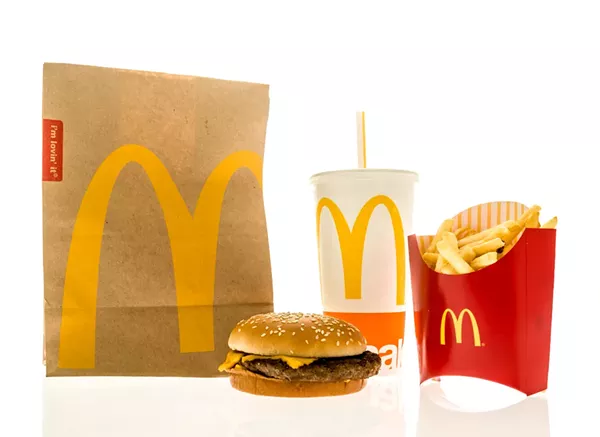 Everyone's favorite golden arched food chain is cooking up an order of green responsibility with their new environmental initiative.
By 2025, all of McDonald's packaging will be made from renewable, recycled or certified sources. That means all those yellow cheese burger wraps, Big Mac hamburger boxes, and the brown bags that carry them will have the blessing of the Forest Stewardship Council.
When something is classified by the council as a "certified source" it means it is recognized as a product of responsible forest management. The council, which sets the bar for what is considered "responsible," is pleased with the move by McDonald's.
"McDonald's global preference for Forest Stewardship Council (FSC) certified materials demonstrates their far-reaching commitment to source packaging that benefits people and forests around the world," Kim Carstensen, Forest Stewardship Council's director general, says.
Michigan has approximately 530 McDonald's restaurants, including 30 in the City of Detroit.
"We also know that our customers in Michigan care about recycling and more sustainable packaging," Phil Saken, the Communications and Brand Reputation Manager for Ohio and Michigan, writes in a press release. "Our global goals demonstrate our commitment to becoming an example of how we can use our scale for good and always keep raising the bar on what it means to be a responsible company and make a positive impact on the communities we serve."
McDonalds also has 37,000 restaurants in more than 100 countries. The manufacturing and transportation of those restaurants packing equals about 6 percent of the company's carbon footprint.