Corktown's new Thai-influenced restaurant,
Katoi
, caught fire early Friday morning, but details about what caused the flames or the extent of the damage are not yet clear, according to a
Detroit News
article.
WDIV
reports that there are no reported injuries due to the fire.
The restaurant, located at 2520 Michigan Ave., opened in early 2016 and has been popular ever since. It was recently named to the list of James Beard 2017 semifinalists.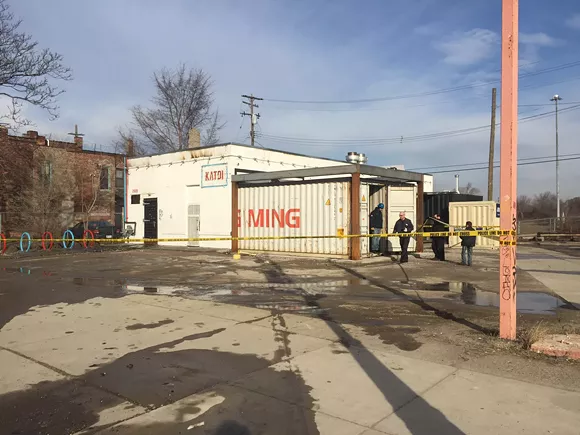 Update 1: According to a
Detroit News
follow-up, arson investigators believe the fire was intentionally set. The article reads in part, "Detroit Deputy Fire Commissioner David Fornell said it appears someone had broken into the restaurant at 2520 Michigan and started the fire."
According to reports, the building is badly smoke and water damaged.
Update 2: It doesn't appear that interior damage at Katoi is going to keep the trendy restaurant benched for long. Katoi chef Brad Greenhill told the
Freep
, "With the love and support from our friends and neighbors, we'll rise again from the ashes ... with a vengeance," while a post on the company's Instagram's page promises that Katoi is bigger than any building and will be back in action soon.