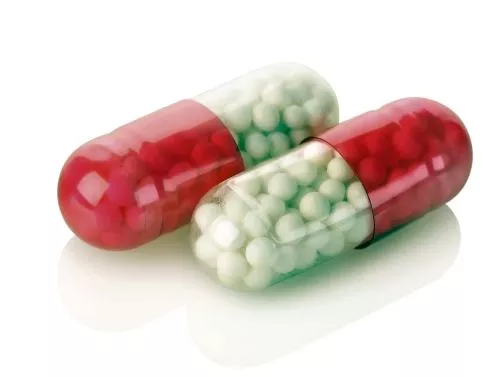 FEEDBACK
Halcyon College Years
Dear Editor:
re: "Fill'r Up or; Life is a Backpack"; [College Guide, Sept. 4-10, 2013]
I thought the article was well written, Eric is very articulate and it was humorous. I loved the part about the doppelganger. Awesome job
-Lana Karim
West Bloomfield, Aug. 30, 2013
Dear Editor:
re: "The Good Grade Pill"; [College Guide, Sept. 4-10, 2013]
I wanted to thank you for shedding light on this epidemic sweeping across college campuses all over the United States.
The long-term dangers of taking such stimulants, whether the person has ADHD or not, are now known: Side effects, including minor and major depression, anxiety and suicidal thoughts can occur after prolonged use of such ADHD stimulant medications as Adderall and Ritalin.
Suicide is now the leading cause of death of the college student freshman population.
My organization works with school systems, parents and healthcare professionals across the country to raise awareness of the potential deadly side effects associated with abuse of these medications, as well as providing bio-assessment recommendations, which are helping revert many of the ADHD-like symptoms in young children, prior to premature drug therapy.
CAOOY was founded by Frank J. Granett, a pharmacist with more than 25 years of consultative experience specializing in ADHD medications and psychoactive stimulants.
Through our coalition, and in conjunction with his book Over Medicating Our Youth, we promote the Action Plan for Childhood Behavioral Conditions, which gives parents a step-by-step guide on how to approach the topic of ADHD with a child's physician.
The dangers posed by a generation of kids on these powerful stimulant drugs are numerous and growing. Add to that the illicit use on college campuses at rates upwards of 35 percent of students — and we are facing a serious epidemic.
Thank you for voicing your concern, and for helping to bring this issue to light. -Michael Bailey
Executive Director, CAOOY
The author is Executive Director of the advocacy organization Coalition Against Overmedicating Our Youth.
Brave New World
Dear Editor:
re: "Did the Dream Fail"; [Politics & Prejudices, Aug. 28-Sept. 3, 2013]
Reading your piece about the failure of residential integration reminded me of AG Holder's speech in 2009, when he described it as an ability to mix during the week but not on the weekend. Our churches and bowling leagues are not yet integrated is the image in my mind. Either description leaves us balanced between hope and despair.
The second part of your column bought to mind the economic problem or dilemma titled the 'Tyranny of Choice.' You advocate the merger of city and county governments. It really needs to go a bit further than that.
All cities, authorities, school districts, intermediate school districts, drain commissioner and all the other obscure government units should be merged. Less democracy would be better democracy.
I always like reading your work or catching you on the radio.
Brian C. Casterline
Farmington Hills, Sept. 1, 2013
The author is an attorney in Oakland County.
ERRATUM: In last week's City Slang piece on Laura Finlay (Sept. 4-10, 2013), we inadvertently ommitted photo credit to photographer Nicole Muster. We regret the error.
Send letters (250 words or less, please) to 733 St. Antoine, Detroit, MI 48226; faxes to 313-961-6598; e-mail to [email protected] Please include your telephone number. We reserve the right to edit for length, clarity and libel.