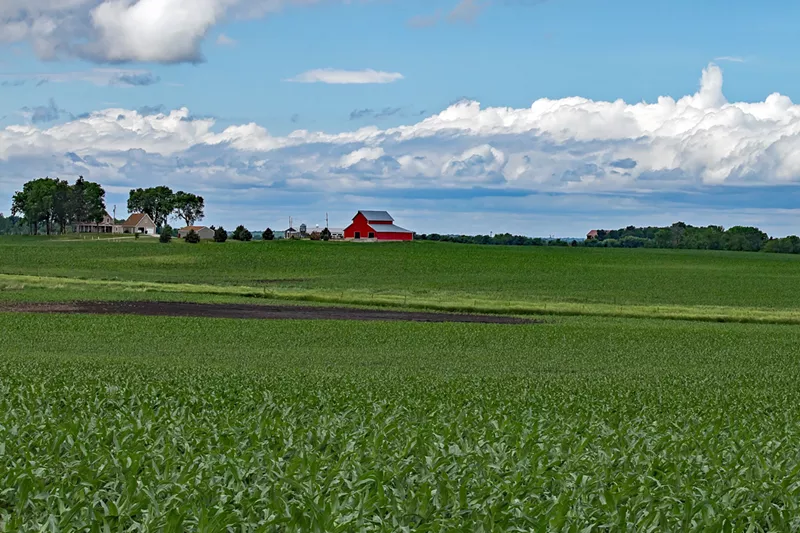 Back in the mid-19th century — perhaps as a hat tip to the warped and self-centered idea of Manifest Destiny — the federal government offered free land to those who had an inclination to move westward and forge a new frontier. The land beyond the Mississippi was hardly explored at that time, and the possibilities for how new states could take shape were endless — but things are different now.

These days, people are moving away from states in Middle America at a faster rate than they are moving to them. What's more, highly educated people "make up a disproportionate share of the leavers," according to The Economist.

For the most part, states in the middle of the country are experiencing what has been called a "brain-drain." According to data from Congress's Joint Economic Committee, educated professionals from the Plains, Rust Belt, and Southeast regions tend to flock to the coasts (as well as to Texas and Illinois due to booming industries in those states). Additionally, those without college degrees are disproportionately present in the middle of the United States.

This specifically presents a concerning issue when it comes to the Electoral College. The Electoral College, you might recall, is the fact that we don't actually decide our presidential elections by a popular vote. Instead, each state has a number of presidential electors, and we elect these people to vote on behalf of our state. The kicker is that the number of electors does not reflect the populations in each state. Coastal states with large populations like California are actually underemphasized, while Middle America is overemphasized. This built-in small-state bias distorts the popular vote. (In case you forgot, Trump trailed Clinton by nearly 2.9 million popular votes.)

If there are increasingly less people in Middle America due to the "brain drain," then each person within that smaller group of people will have an even larger influence on the election because their states will still get the same amount of electoral votes. While this is already concerning on its own, if those people also happen to be less educated, then this small-state bias should be exponentially concerning to the rest of the country.
Stay on top of Detroit news and views. Sign up for our weekly issue newsletter delivered each Wednesday.