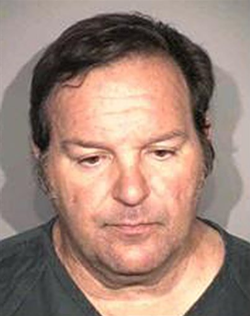 Bob Bashara, who was found guilty of first-degree murder and conspiracy to commit first-degree murder in the death of his wife Jane two years ago, has been denied a new trial.
While Ronald Ambrose, an attorney for the former Grosse Pointe Park businessman, argued that "justice has not been done in this case," the
Free Press
reports that Wayne County Circuit Court Judge Vonda Evans was unmoved, pointing out that Ambrose was inconsistent when it came to what he wanted her to believe.
Specifically, Evans explained that it felt like Ambrose wanted her to take into account the testimony of Joseph Gentz, the man who admitted to killing Jane Bashara under the orders of Bashara, when it was most convenient for his client.
"Believe that [Gentz] killed Jane, but don't believe Bob was with him," Evans said, according to the
Freep
. "Believe that [Gentz] drove her Mercedes and dumped her body, but don't believe that Bob helped load her into the vehicle."
During the 2014 trial, Gentz, who accepted a plea deal, testified that in January 2012 he went to the Basharas' home in Middlesex to move some boxes from the garage. While there, he says, he killed Bashara's wife Jane after Bashara asked him to do it. Gentz was charged with second degree-murder and is currently serving a sentence of 17-28 years in prison.
Bashara is serving a sentence of life in prison without the possibility of parole for the 2012 murder of his wife.