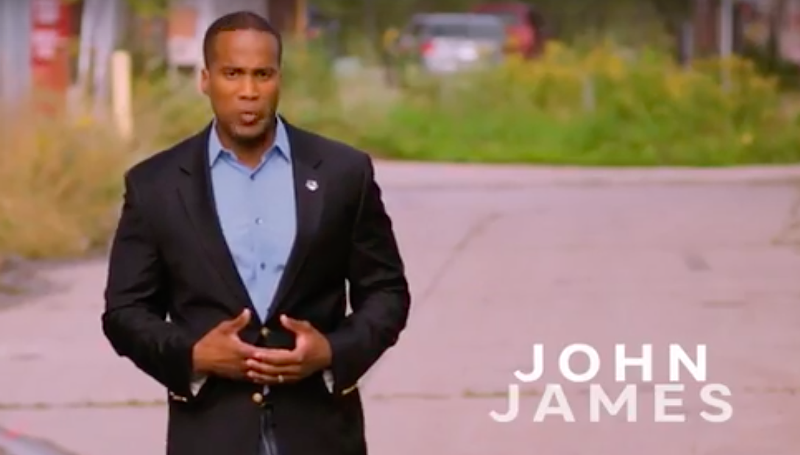 Republican John James — a black man challenging Debbie Stabenow for her Senate seat — accepted campaign money from a group linked to white supremacists.
Campaign finance records
filed with the Federal Elections Commission
show that the U.S. Immigration Reform PAC donated $500 to James's campaign on Sept. 5.
The PAC's founder and president is Petoskey's
Mary Lou Tanton
, wife of noted white supremacist John Tanton. John Tanton is at the front of the anti-immigration movement and
has been labeled a right wing extremist by the Southern Poverty Law Center
. Mary Lou Tanton has previously worked with the Federation for American Immigration Reform (FAIR), which is
labeled a hate group by the SPLC
. One of the group's main goals is limiting "immigration mostly to northern Europeans," the SPLC states on its site.
John Tanton is FAIR's founder, and through the years he has said things like, "As whites see their power and control over their lives declining, will they simply go quietly into the night? Or will there be an explosion?" and "I've come to the point of view that for European-American society and culture to persist requires a European-American majority, and a clear one at that," according to the SPLC.
Beyond that, he warned of the "Latin onslaught" and hung with eugenicists.
(In an email sent to
Metro Times
, a FAIR representative claimed that FAIR is not a white supremacist group.)
NBC News
reports James is among six candidates to whom the PAC has donated between $500 and $2,000 since July. Others include
fascist
,
white supremacist
Iowa Rep. Steve King, Rep. Dave Brat in Virginia, Rep. Lou Barletta of Pennsylvania, and Kris Kobach, the secretary of state in Kansas who is running for governor. It also sent money to Alabama Rep. Mo Brooks, who claimed in 2014 that President Barack Obama and Democrats
were waging a "war on whites."
We've reached out to James' campaign for comment. Regardless of his motivation, this isn't the first time James caused racial controversy — last month he received criticism for a campaign television commercial that featured an image of a swastika in a school.
Hilariously,
Fox News,
The
Daily Caller,
and
the
Detroit News
aren't reporting on James' hate group ties — they're reporting on a Bad Axe reporter caught saying a "Fucking John James" win would "suck." The
Huron Daily Tribune
fired the reporter
. Yo,
Fox News
,
Daily Caller,
and
Detroit News
: Can someone over there please add me to the list of reporters who thinks that electing some "fucking" candidate who displays swastikas in his commercials and takes money from white supremacists would indeed "suck"? In fact, that's an understatement.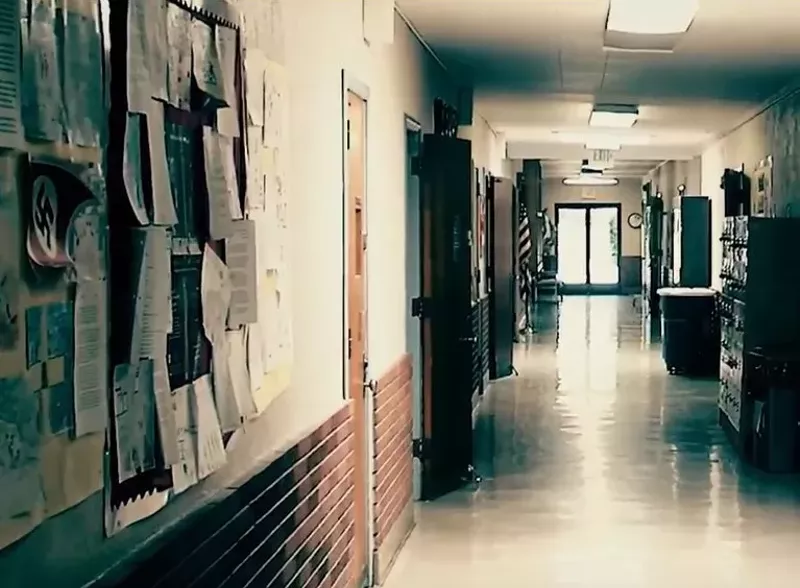 Stay on top of Detroit news and views. Sign up for our weekly issue newsletter delivered each Wednesday.