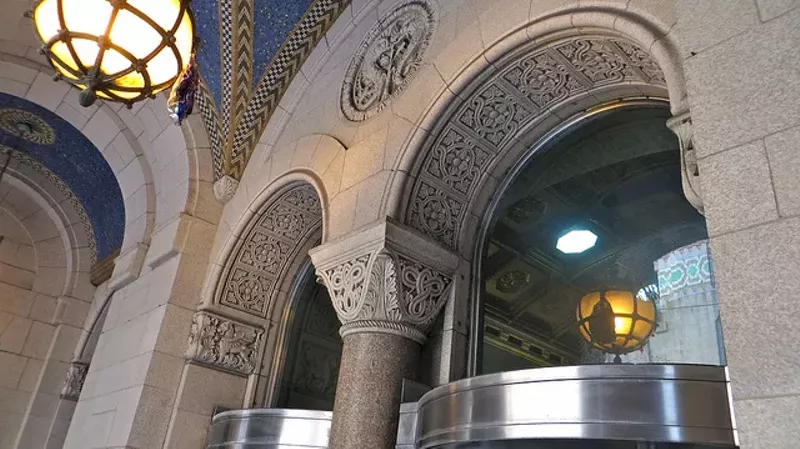 While reportedly waiting for the Michigan Economic Development Corporation to fork over
$618 million in taxpayer money
that will pay for 30 percent of four upcoming projects, Michigan's wealthiest resident completed the purchase of the Buhl Building in downtown Detroit.
WXYZ reports
. The Wirt C. Rowland-designed building was constructed in 1925. Gilbert will reportedly put in work on the 27-story building to bring it up to "Bedrock standards,"
Crain's Detroit reports
.
Gilbert, who is reportedly worth around $5.8 billion, owns more than 90 properties in downtown Detroit, including the Free Press Building, Book Tower, and the David Stott Building.