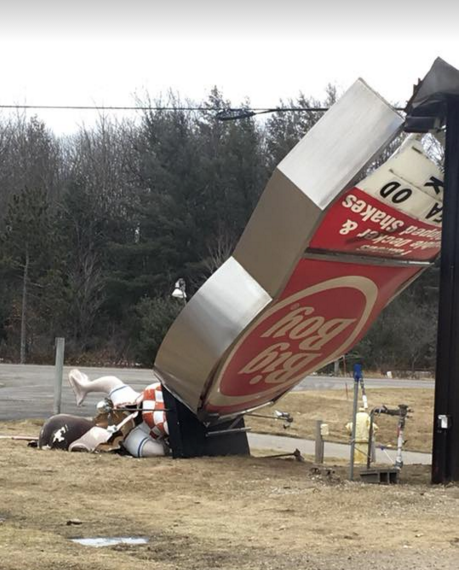 Looks like yesterday's high winds have given this Big Boy a case of the Mondays.
The
National Weather Service
reports the Big Boy sign outside a Kalkaska location of the restaurant chain blew over around 1:30 p.m. yesterday as the northern part of Michigan's lower peninsula experienced winds with gusts of up to 50 miles per hour. Photos of the face-plant went viral on social media, drawing some pretty LOL-worthy captions.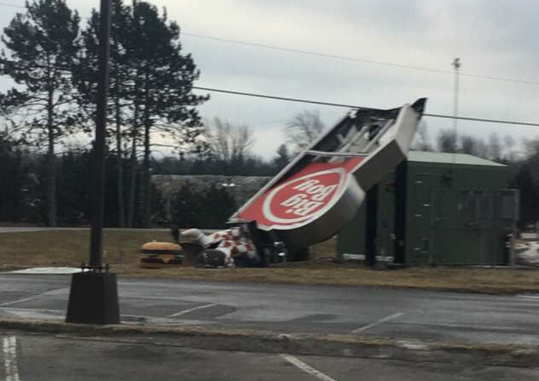 By noon on Monday, one of at least two viral posts had been shared
more than 4,000 times
. Heather Hammond Brooks, who is behind the second image pictured above, captioned her post: "With all the politics and bad press in this community maybe the death of our beloved Big Boy sign will bring this community together. "
If you're up near Kalkaska, the restaurant is operating as normal today — it might just be a little harder to spot.