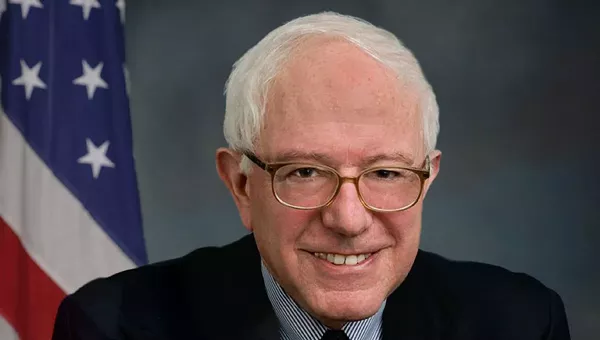 Here's your first chance to "Feel the Bern" during the 2020 campaign season.
Sen. Bernie Sanders is making his first stop in Michigan as part of his campaign for the 2020 Democratic nomination. He's stopped in the state multiple times since the 2016 election cycle, most recently in October
to campaign for Gov. Gretchen Whitmer
, who was at the time a candidate.
The self-described democratic socialist Vermont senator surprised pollsters in 2016 when he won the Michigan Democratic presidential primary. Sanders is currently considered a front-runner for the Democratic presidential nomination. Most national polls have him at or near the top along with former Vice President Joe Biden, who has not yet formally announced a campaign. However, no polls have been taken since seven women came forward and said Biden made them uncomfortable with how he touched them during different public events.
Sanders will speak at at 5 p.m. on Saturday at Macomb Community College in Warren. It's free and open to the public, but attendees are encouraged to register
here
.
The Michigan stop is part of Sanders' swing through the upper Midwest, which also includes rallies in Madison and Pittsburgh. His early campaign will focus on unfair trade deals, strengthening union protections and Medicare for all, the
Free Press
reports.
Beto O'Rourke, Kirsten Gillibrand previously
stopped in Michigan
, while Kamala Harris is due here in May.
Will Feuer is an intern at Metro Times.