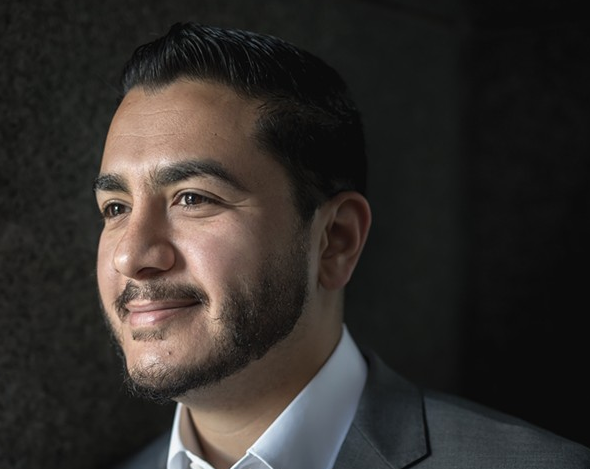 Vermont Sen. Bernie Sanders has endorsed Democrat Abdul El-Sayed for governor, giving the underdog candidate a key boost in a state where Sanders picked up a primary win in his bid to become president two years ago.
"As governor, Dr. El-Sayed will fight for a government in Lansing that represents all the people, and not just wealthy special interests," Sanders says in a statement. "Under Abdul's leadership, Michigan can help lead the nation in guaranteeing health care for all through a Medicare for all single-payer type system, tuition-free public colleges and universities, a minimum wage of $15 per hour and strong environmental protections."
Sanders stunned prognosticators when he pulled off an upset against Hillary Clinton in Michigan in 2016, beating her by two points when
many polls going into the election had shown him down by more than 20
.
El-Sayed is hoping his Sanders brand of progressive politics will propel him to a similar surprise win Aug. 7.
"Senator Sanders has always been a relentless advocate for justice and equality, and I have been so inspired by the progressive movement that he has been able to build," El-Sayed says in a statement. "Bold ideas like single-payer healthcare and tuition-free and debt-free college have been pushed to the forefront of our political conversation because of the work that he has done in Michigan during his historic primary win in 2016. I look forward to carrying that mantle forward to solve problems for Michiganders as governor."
El-Sayed has also picked up support from
Alexandria Ocasio-Cortez
— a democratic socialist who beat out a 10-term, Wall Street-backed Congressman in a stunning primary win in New York last month — and more than a dozen progressive political organizations.
Though his run has all the makings of a successful progressive candidacy, El-Sayed has struggled in a three-way race against former Michigan Senate Minority Leader Gretchen Whitmer and businessman Shri Thanedar. Part of that is because Thanedar is running on a similar policy platform and has poured at least $6 million of his own money into his campaign. But El-Sayed has managed to eat away at some of Thanedar's early support since media reports called Thanedar's sincerity into question. Among the issues highlighted were Thanedar's past support for Republican candidates and an alleged meeting with consultants to determine in which party he should run.
Still, polls have consistently shown El-Sayed in third place. No major poll has been released since his stellar debate performance in Detroit last week, however.
Stay on top of Detroit news and views. Sign up for our weekly issue newsletter delivered each Wednesday.