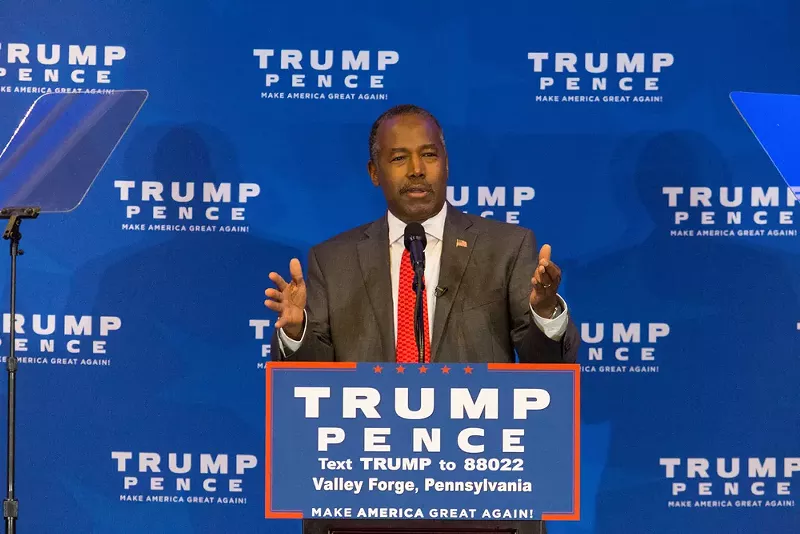 Secretary of Housing and Urban Development Ben Carson says he believes poverty is a "mindset."
The former Detroiter and retired neurosurgeon made the remarks on
a SiriusXM interview
with Armstrong Williams that aired Wednesday.
"I think poverty to a large extent is also a state of mind," he said. "You take somebody that has the right mindset, you can take everything from them and put them on the street, and I guarantee in a little while they'll be right back up there." He said people develop that "state of mind" due to poor parenting, and praised his mother for helping him rise out of his impoverished upbringing by focusing on education.
"If everybody had a mother like mine, nobody would be in poverty," he said. "She was a person who absolutely would not accept the status of victim."
Carson has been a vocal critic of welfare programs, despite the fact that his family relied food stamps when he was growing up. Under the Trump administration's 2018 budget, more than $6 billion would be cut from Housing and Urban Development.
See the interview below: