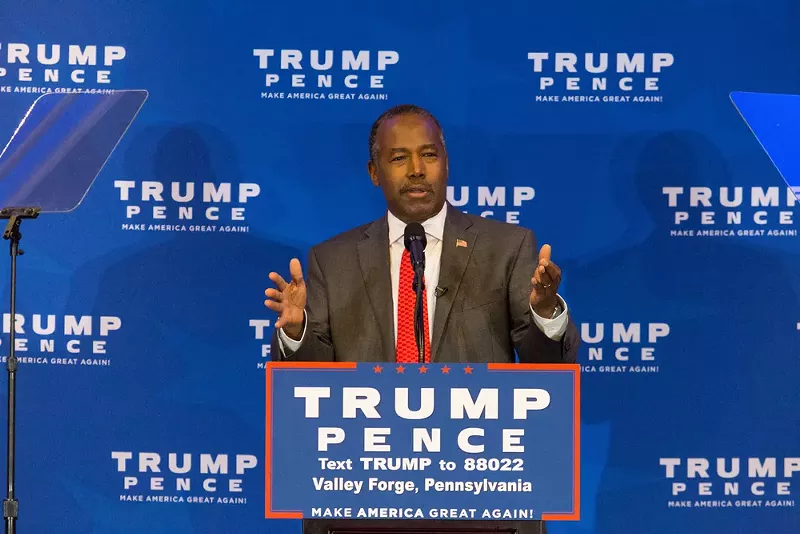 Former neurosurgeon and current U.S. Secretary of Housing and Urban Development Ben Carson made a diagnosis of our nation's collective psyche that feels painfully true in the cold, harsh light of 2018.
Basically, the doctor believes we are a nation of wrestling fans.
In 2016, after he dropped out of the race to be the Republican nominee for president, Carson spoke with Scoop B Radio Podcast host Brandon 'Scoop B' Robinson about his candidacy and his then-rival Donald Trump. The episode was
re-posted
last week.
On Trump and wrestling, Carson said:
"His style resonates with a large number of people largely because of where we are as a nation. We're sort of at what I call the 'WWE Raw stage' and this is what appeals to us and that's certainly not who I am and I never will be that. I'm always going to be who I am. "
"But, apparently it's what the people need at this juncture and so things happen as they're supposed to. It's a big complex picture. So I just look at it as I still have a tremendous desire to try to save this nation, particularly for the young people who are coming along to, make sure that they have the same kind of opportunities that I did."
Later, Carson sounded off on education:
"In particular education in some of our more disadvantaged areas where we have these failing schools, which are just factories for failure. And we've got to give people school choice that doesn't cost them extra money and that needs to be part of the Republican platform."
Later, Carson sounded off on the prison system and taxes:
"We need to be talking about incarceration. We have so many people who go into the prison system with little or no education, little or no skills, they come out, years later with little or no education, little or no skills."
"What are they going to go back to? The same 'ol stuff! And we have just these just skyrocketing recidivism rates, you know? And all of this is hurting us as a nation. We need to be thinking about: How do we elevate people? You know, we've got nearly two trillion dollars overseas in tax money that doesn't come back here because our corporate taxes are the highest in the world, makes no sense!"
Trump has a long history with wrestling. You can revisit those simpler times in
Rolling Stone
.
Stay on top of Detroit news and views. Sign up for our weekly issue newsletter delivered each Wednesday.