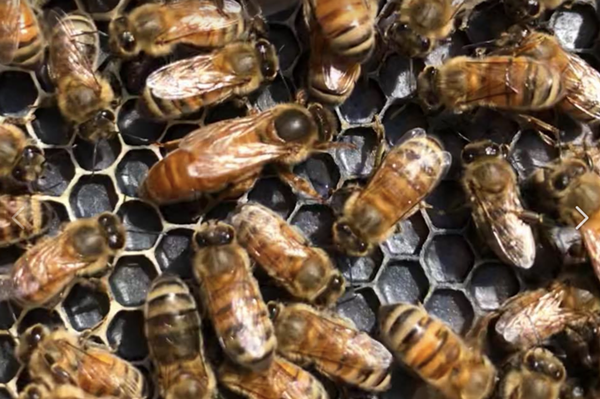 Detroit-based bee breeders Bees In The D are turning to the community for help after an out-of-control car plowed through the nonprofit's fence and destroyed four hives that were each home to 60,000 bees.
A witness
said
the driver first slammed through the Downtown Boxing Gym's fence, destroying children's artwork in the process, then ran over the hives and kept going.
Director Brian Peterson-Poest made the announcement on the group's Facebook page:
"Well we got a heartbreaking call last night that our hives at one of our locations was run over and destroyed at one of our sights. We are so thankful no people were hurt but can't say the same for the bees. We salvaged as many frames of bees and put them in new boxes and hope the bees can recover before the winter season. These are Detroit bees, they are tough, if any bees can do it they can!"
The accident impacts about 250,000 bees who lived in the hives, and the timing is particularly bad as the bees are preparing for winter. Replacing the hives is expensive and Bees In the D is hosting a fundraiser on its site. Find that
here
.
So many restaurants, so little time. Find out the latest Detroit dining news with our weekly food newsletter delivered every Friday morning.