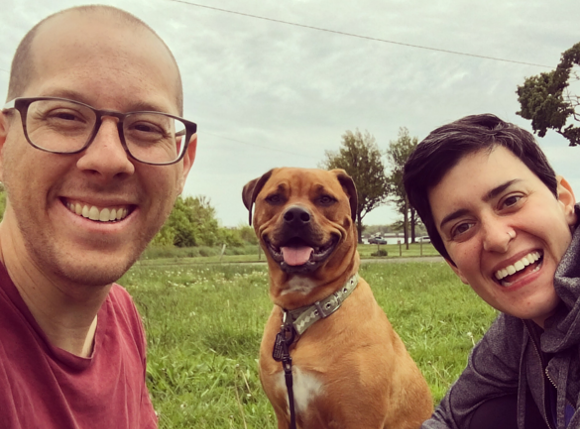 To procreate or not. It's a question that gains in vitality when you're in a committed relationship and getting into your 30s. And it's not something people just take for granted anymore. With birth control measures widely accessible and
the rise of the child-free movement
, the idea that every couple settles down and has children is more open to question than ever.
While it may seem like bad news for some (especially that nagging mother asking when you're going to deliver a grandchild), in the end, it's probably a good thing for society, as the children who do get born are earnestly welcome and much more likely to actually be nurtured and loved.
But that process of consciously deciding whether to have children is usually something done in private. Leave that to trailblazing Detroit radio producer Zak Rosen. He's put a lot of work into a very personal podcast called
Pregnant Pause
, all about how he and his wife are trying to decide whether to bring a child into this world.
It has taken several hundred hours over the last year to record and produce this podcast. It featured Zak and wife Shira
conferring with friends, family, parents, non-parents, philosophers, writers, and scientists. As Zak puts it, "PP is our intimate account of making the most important decision of our lives (so far)."
A trailer for the series is already up, and eight episodes of 15 to 30 minutes will be posted each week for the next two months.
Curious? You can listen in or see if the trailer grabs you.