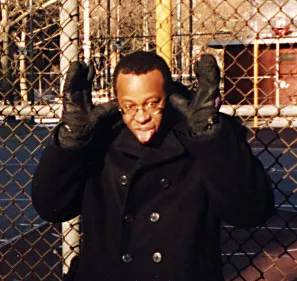 Heavyweight avant pianist Matthew Shipp comes to Trinosophes, Detroit's home for improvisational and experimental music, on Wednesday. Of course, the real challenge is explaining Shipp's art. Avant-garde music actively tries to defy expectations and descriptions, and an evening with Shipps behind the keyboard can go in all sorts of interesting directions: brooding, spacey, lyrical, syncopative. He's an artist with a solid grounding in classical and jazz, and his hands are as likely to dance up and down the keys playfully as they are to take a classic and twist it into new shapes (see
his version of "Greensleeves"
below).
Adding to the energy that night, Elder trumpeter and ex-Detroiter Earle Davis opens. Davis once played with Charlie Parker, Thelonious Monk, and the Sun Ra Arkestra, and Trinosophes boss Joel Peterson tells us Davis's last Detroit gig was at the storied Flame Show Bar back in 1962. Should be quite a homecoming.
Doors open at 8 p.m. at 1464 Gratiot Ave., Detroit; 313-737-6606; $15.