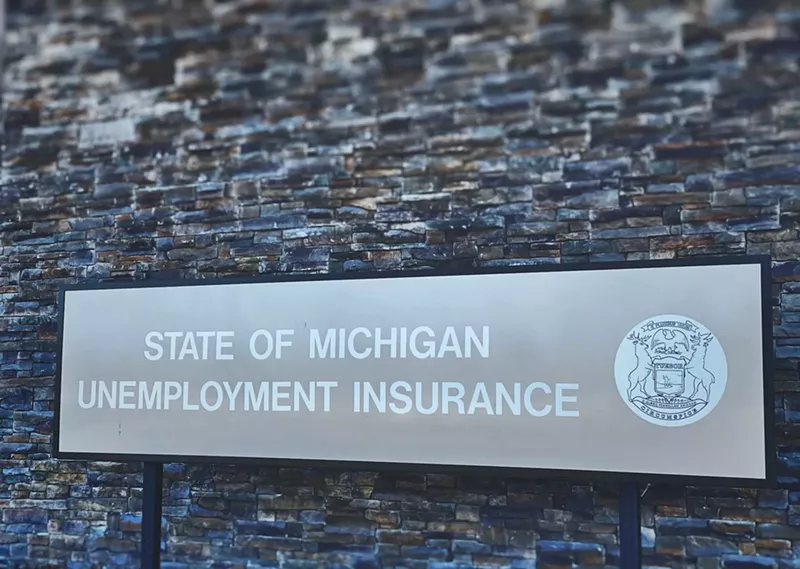 The Michigan Unemployment Insurance Agency (UIA) said Friday that the Office of Auditor General (OAG) missed some important context after finding fraud, technology issues, financial waivers and other issues by the UIA during the pandemic.
UIA Director Julia Dale said in a Friday statement that the OAG's audit is "rehashing" old findings and "is not good use of taxpayer resources."
"While we respect the authority of the OAG and have worked cooperatively with them over 19 months to provide the information they needed, the audit misses the mark in two important areas: It ignores UIA reforms to resolve the issues cited and lacks the context behind what caused these problems," Dale said.
The OAG audit, released Friday, found the UIA was "not effective" in processing unemployment claims during the pandemic. This is the fourth of a series of five audit reports on UIA claims processing during the COVID-19 pandemic.
According to the UIA, the agency was processing 77 times more claims at the peak of unemployment during the pandemic than were filed with the agency in an average week before the pandemic. This was the largest spike in unemployment claims in Michigan history.
The federal Coronavirus Aid, Relief, and Economic Security (CARES) Act created new federal unemployment compensation programs, including Pandemic Emergency Unemployment Compensation (PEUC), Pandemic Unemployment Assistance (PUA) and Pandemic Unemployment Compensation (PUC), increasing the weekly benefit amount and expanding eligibility to claimants not otherwise eligible for unemployment benefits.
From March 15, 2020 through June 30, 2022, the UIA paid $39.9 billion in unemployment compensation claims from 5.8 million claims created for 3.5 million claimants, according to the OAG.
The OAG's audit estimates the UIA paid out about $10.2 billion in pandemic unemployment assistance based on invalid eligibility criteria.
However, that's not new information. In June 2021, the UIA issued nearly 650,000 notices to ineligible claimants.
In a letter sent to Auditor General Doug Ringler on Friday, Dale said that the OAG is missing some important context in their audit.
"In the face of a global pandemic and a historic jobs crisis, Republican and Democratic leaders urged the UIA to move heaven and earth to get benefits to the millions of Michiganders thrust into unemployment by the pandemic," Dale wrote. "As UIA worked to quickly implement programs created by Congress, doing so exposed not only issues around changing federal guidelines, but also shortcomings with UIA's decade-old technology system. This resulted in overpayments mistakenly made to thousands of Michiganders and an agency vulnerable to fraudsters who exploited the crisis for personal gain."
Dale said in 2022 the UIA had waived $555 million in overpayments on 76,000 state claims by Michiganders and persuaded the U.S. Department of Labor to suspend collections from nearly 400,000 in Michigan who were told they had to repay federal jobless benefits.
Dale pointed to an outdated and faulty technology system implemented under former Republican Gov. Rick Snyder that was found to have a 93% error rate in making false fraud findings. The agency replaced the system this fall.
"We fought fraud wherever we found it," Dale wrote, citing 109 search warrants executed, 90 individuals (of whom 28 have issued pleas, and 15 have been sentenced) and 94 pending cases.
Originally published by Michigan Advance. It is republished with permission.
Coming soon: Metro Times Daily newsletter. We'll send you a handful of interesting Detroit stories every morning. Subscribe now to not miss a thing.

Follow us: Google News | NewsBreak | Reddit | Instagram | Facebook | Twitter