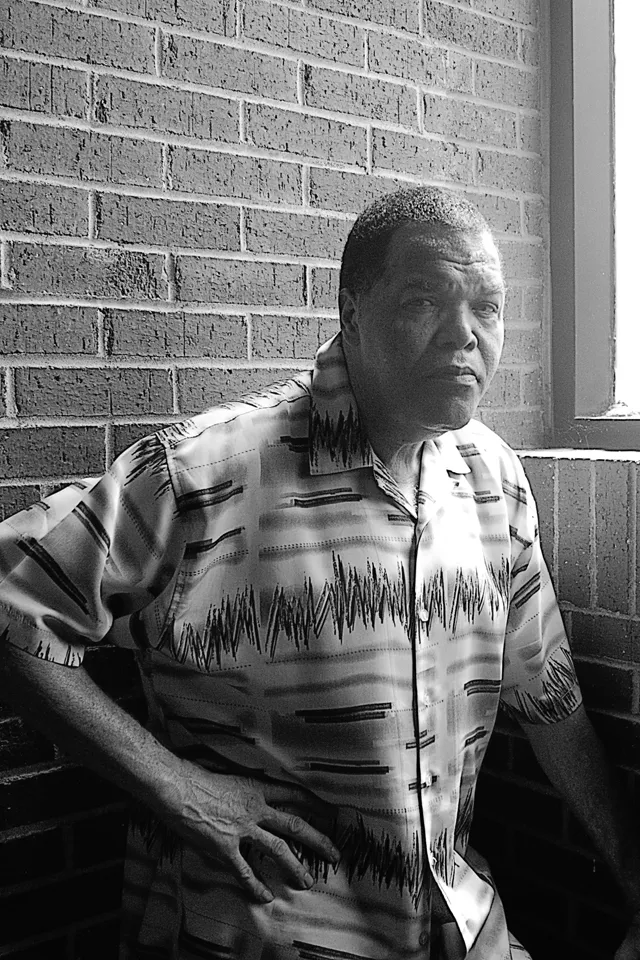 "Could a dream rise up through onion fumes ... And yesterday's garbage ripening in the halls?"
—From "Kitchenette Building" by Gwendolyn Brooks
If you feel the city lift into the air sometime Saturday, don't worry. It's not aliens transporting us to some distant planet. If the city begins to hover, it will probably be due to the efforts of ARISE Detroit! and some 170 organizations participating in its fifth annual Neighborhoods Day, a celebration of the groups and unsung heroes who work throughout the year to make Detroit a better place.
The Mighty Motor City Blight Busters, one of those organizations, is anchored in the Grand River Avenue and Lahser Road area. The group has been around for 24 years and been a part of Neighborhoods Day from the beginning. Over the years, the group has leveraged hundreds of thousands of volunteer hours to renovate houses, paint houses, secure abandoned houses and build new houses.
"It's a pretty tough area, but we never give up," says John George, founder of the organization. "It's our goal to save the world and we're starting with Detroit."
Blight Busters will host a community cleanup followed by arts and music events at the Artist Village and the Java Café, which was founded on an Angels Night long ago.
"We have been at this for 24 years," George says. "We don't need any more planning. We don't need any more maps with circles and arrows. We need action. We need people on the front line to eliminate this negative energy. ... People of good will can always find common ground. Let's work on the things we can agree on. It's really in everyone's best interest to work together. We can put our petty differences aside. There are only so many hours in the day and I think those hours should be focused on solutions, giving people a vested interest in our community. That's what's going to turn around Detroit, create ownership."
The kind of energy that George exudes is endemic among the participants in Neighborhoods Day. Those include such diverse community nonprofits, churches, arts groups and businesses as the Heidelberg Project, 2:1 Gallery, Ravendale Community, Bethel Baptist Church East, Habitat for Humanity, Gratiot McDougal United CDC, Good People Popcorn, Arts League of Michigan, and the list goes on. With all of the people and organizations out there working to make things better, it seems strange that they're not gaining more traction in their efforts.
"That's exactly why ARISE Detroit! came into being," says Luther Keith, founder and executive director of the five-year-old nonprofit. "I looked around at all these community organizations and saw they were all working like crazy. We have a holistic approach to the community. What we do is connect people to the programs. We ask how can we get our arms around Detroit, get people to network, build collaborations and share resources. That is what has made us grow. Our role is to champion the cause and be helpmates for people across the city."
Keith worked at The Detroit News in various capacities for 30 years and he is also the bluesman known as Luther "Badman" Keith. Both of those personas come in handy as he works to revive this sleeping giant of a city.
There are others working with similar intentions, such as Grace Lee Boggs, whose Boggs Center (housed in her east side home) is the hub of numerous organizations, artists and intellectuals fighting to create meaningful ways of living in the face of the turmoil of industrial decay. Boggs, along with artist Tyree Guyton, creator of the Heidelberg Project, and Eleanor Josaitis, co-founder of Focus: HOPE, are the honorary chairs of Neighborhoods Day. They will be honored during the day's closeout events at Hart Plaza during the Ribs and R n B Soul Fest.
It's indicative of the high aspirations of Neighborhoods Day that Handyman Ministries, Habitat for Humanity and the EACH outreach network have teamed up to renovate all 20 homes on the 400 block of Tennessee Street near Conner and Jefferson. Aug. 6-14, volunteers will work with those organizations to repair and paint the homes, plant flowers and trees, and remove debris from the block.
Detroit has had citywide coordinated events such as Angels Night and various cleanups, but the sheer breadth of groups and events involved here may make it the Super Bowl of community-based organizations. While there are plenty of cleanup and bricks-and-mortar activities, some Neighborhoods Day participants will be serving up food for thought.
For instance, the Center for Literacy and Creativity, a west-side charter school, will feature a Knowledge Bowl quiz, with prizes for youngsters in the neighborhood. Community United for Progress has partnered with Rose of Sharon Church and other organizations for a Back to School Rally at the Belmont Shopping Center. It will include health screenings, backpack giveaways, pony rides and a Detroit Fire Department tug of war contest.
The Arts League of Michigan hosts a Paradise Valley Festival Aug. 5-6 at the Carr Center in Harmonie Park with the Black Story Teller's Association, exhibiting work by muralist Hubert Massey and giving free tours of the area, along with dance music from DJ Frank on Friday and DJ Sabor featuring salsa on Saturday evenings. Paradise Valley was Detroit's black entertainment and business neighborhood from the 1930s to the 1950s.
"We are part of this kind of unique neighborhood with a concentration of the arts in Detroit," says Mattie Majors, community relations director for the Arts League. "Neighborhoods Day lets people know that this city is not dead, especially the arts. So many people here don't really understand how strong the arts community is in Detroit and how varied it is. There is an awakening happening because people are becoming aware. They're catching on and realizing that the arts are inclusive. Everyone can enjoy the art at some level."
The 2:1 Gallery, an arts project of transplanted New Yorkers, will focus on a series of music and arts projects for children on the grounds of the Historic St. Anne's Church in southwest Detroit. "We're working with a group called Clave, and dancers are coming in to do folkloric dancing. We're doing an instrument-building workshop to create up to 100 small xylophones and playing a very dense piece of composed music on them," says 2:1's Gregory Holm.
A pairing of Detroit's past and present takes place with the Gratiot Splash at the site of the former Joe Muer's restaurant at 2000 Gratiot Ave. The Splash features a Stop-the-Violence tailgate parade with the Buffalo Soldiers motorcycle club, members of the Masonic Temple Lodge riding motorcycles, Manhood Inc. and others, with a mock funeral to bury violence.
"We wanted to show the other side of African-American men in the public eye," says Josie Kimball, of JC Human Services, a local business participating in the Splash. "So much volunteerism goes unreported."
Splash organizers expect Mayor Dave Bing or a representative, Rep. Hansen Clarke, City Clerk Janice Winfrey and others to speak. Other attractions include pony rides, horse-drawn carriage rides through the neighborhood, bands, DJs, fraternity steppers, inflatable playscapes and more.
I talk to a lot of people in the course of writing this column and I must say the enthusiasm from Neighborhood Day participants is getting to me. But I'll leave the last words to levitation maestro Keith.
"At the end of the day, people want a good community. These are the real heroes of Detroit. This is not about one day; they do it all year long. Now neighborhoods are going to be on the front burner again. Maybe now the time is right for people to start noticing this incredible story of hope and inspiration."
Find out more about Neighborhoods Day at arisedetroit.org.