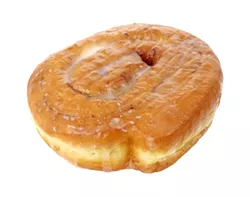 Two men are being looked for in connection to an armed robbery that happened Sunday morning at a gas station in Detroit,
clickondetroit.com is reporting.
You'd think that the robbers took what most robbers take when hitting up a gas station — lots and lots of money. Not these two, though. The police are reporting that the two suspects took three boxes of honey buns, the delicious snack that most of us haven't had since we were either a) heartbroken, b) stoned, or c) gave zero fucks.
Thankfully, no one was hurt at the gas station — except maybe the Twinkies that felt shafted.