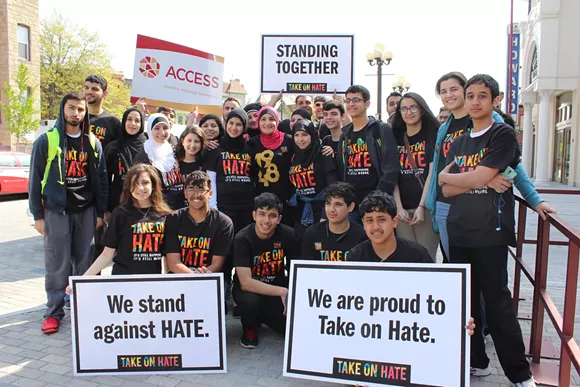 Americans nationwide continue to grieve and search for answers in the wake of Sunday morning's mass shooting, when Omar Mateen killed 49 and wounded 53 others inside a gay nightclub in Orlando. Demonstrations of solidarity with the LGBTQ community have since sprung up across the nation, with several cities holding vigils and rallies to show support for those affected.
Closer to home, there was one group for which the attack was especially painful.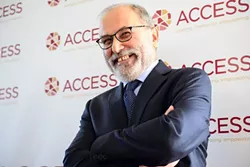 ACCESS, or the Arab Community Center for Economic and Social Services, is a Dearborn based nonprofit with a vision to, in CEO Hassan Jaber's words, "create a just and equitable society for all." Started in 1971 as a small group of volunteers, ACCESS has since grown into the nation's largest nonprofit Arab American services provider.
ACCESS serves the metro Detroit area with ten locations and more than 100 different programs, mostly geared towards community building and helping not just Arab Americans but all demographics become empowered and acclimated within their communities.
ACCESS also provides several services for members who identify as LGBTQ.
"The similarities between the immigrant experience and the LGBTQ community are really striking," Jaber says. "Both communities have special needs. Both communities have suffered in ensuring fair and equal representation and rights, especially when it comes to civil rights. Both communities are marginalized and misunderstood."
In the aftermath of the Orlando attack, Jaber was doubly devastated. In addition to the horrific violence perpetrated against a community close to ACCESS, the portrayal of the shooter by the media continues to cast the often-maligned Arab-American community in a negative light.
"It's very painful and very damaging. It's especially painful because targeting the LGBTQ community, the main majority of them immigrants, it's so personal to us," Jaber says. "The effort to portray this as, 'This is a Muslim guy' ... these Muslims do not represent our culture."
Jaber feels that now as never before communities need to come together in the face of hate speech and violence that often seeks to drive different groups apart, and that remembering our similarities in the face of such divisive forces is key. He prefers the tools of compassion and understanding to those of violence and separation.
"It's so absurd, it's so ambitious in terms of their attempt to divide communities ..." Jaber says. "The facts are, this is a crime of hate. We need to face, as a country, that hate speech, that these forces that are working to divide people, and make hate possible, and make hate a weapon, and we also need to deal with this gun culture that we have."
"More than ever," Jaber says, "we need to reflect on the history and struggle of these communities, and what's making us need to stand together."