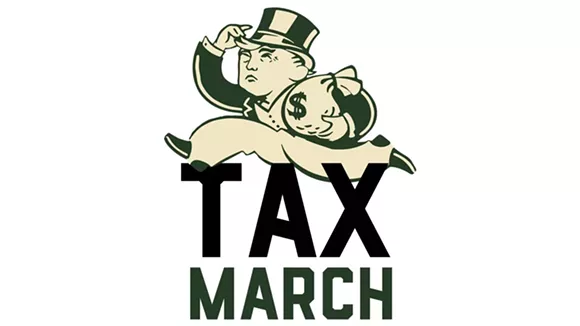 On Saturday, April 15 — the Saturday before our taxes are due — protestors are marching in cities across the country to demand President Donald Trump releases his tax returns.
Trump is the first U.S. president to not release his tax returns since Richard
"I am not a crook"
Nixon. Why? We have no idea. During the campaign, Trump said he couldn't release them because he was under IRS audit. Later, his advisor Kellyanne Conway said he won't release them because "people didn't care."
Clearly, they do. A
Rachel Maddow segment
from earlier this month in which she obtained a couple pages of Trump's 2005 taxes earned the MSNBC anchor her highest ratings ever, despite the fact that the find wound up being underwhelming to say the least.
In Michigan, marches are planned in
Detroit
in front of the IRS offices at 500 Woodward Ave., City Hall in
Hamtramck
, and the University of Michigan's Diag in
Ann Arbor
, among others. More march locations are posted at
taxmarch.org
.