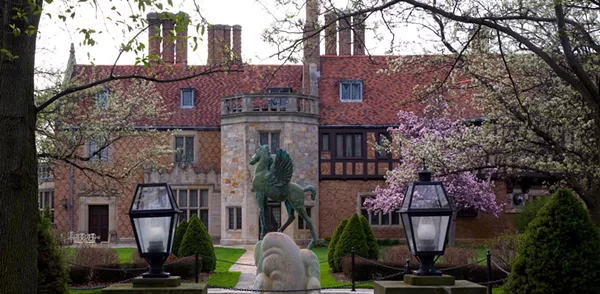 Dust off your fine china and ancient heirlooms folks, because your grandma's favorite TV show is coming to town this summer.
Rochester's historic Tudor-style Meadow Brook Hall was chosen as one of five stops for PBS's
Antiques Roadshow
's 2018 summer tour. Appraisers and antique collectors galore will be crowding the mansion's grounds on Thursday, June 14.
"Holding events at historic locations like Meadow Brook Hall adds a new depth to our show by filming appraisals in and around places that are treasures in their own right,"
Antiques Roadshow
executive producer Marsha Bemko says.
The material filmed at Meadow Brook Hall will span three episodes set to air in 2019. Tickets for the event have already been distributed to winners, no tickets will be available at the event.
Antiques Roadshow
airs Mondays at 8 p.m. on Detroit Public Television.
For more information about the event, click
here
.
Miriam Marini is an editorial intern with the Metro Times. She is a sophomore at Wayne State University studying journalism and women's studies.