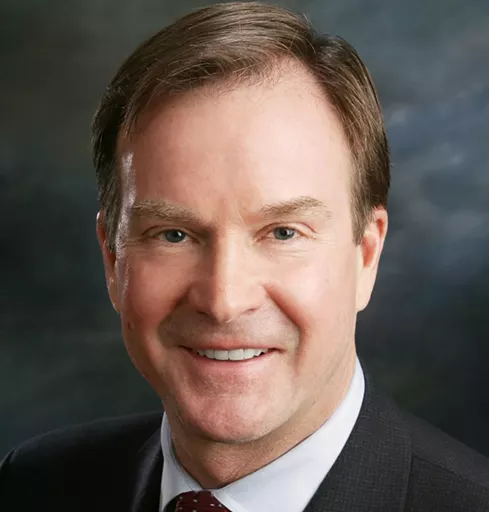 Michigan Republican attorney general and gubernatorial candidate Bill Schuette is asking the state's Supreme Court to kill an anti-gerrymandering ballot proposal that could go before voters in November.
The initiative would require an amendment to the state constitution, and is billed as a way to take power from politicians and give it to people. It would do so by creating an independent redistricting commission to draw legislative lines. The 13-member redistricting commission would be made up of four Democrats, four Republicans, and five independent members who are not affiliated with any major political party.
Michigan politicians currently draw the lines, but that's led to gerrymandered districts in which the balance of power isn't reflective of the vote. In recent elections cycles, Michigan House Democrats have received more or about the same number of votes as House Republicans, but Republicans hold a 63-47 majority. Similar scenarios played out in the State Senate and Congressional districts.
Presumably, Schuette wants to maintain that Republican majority, and filed a brief with the Supreme Court last week claiming that the ballot initiative requires a revision of the constitution, not an amendment.
"Because the proposal at issue here makes numerous changes that alter the fundamental division of powers within our government, it proposes a revision, not a mere amendment, and it therefore cannot be accomplished through the petition process," Schuette's office wrote.
That comes after a Republican-led group argued the same thing in Michigan's lower courts and Court of Appeals, and lost. The case has worked its way up to the Supreme Court, which hasn't decided whether or not to hear it.
Though some Republicans have come out in support of the measure, it appears that some are opposing it.
But here's why that's not a great idea for Republicans: Democrats are expected to have a big election in November, and can easily win the governor's office and flip the State House. The Senate is so badly gerrymandered that it will be a challenge for Democrats to flip, but it's not inconceivable. If the independent redistricting commission fails, then whoever is in power after this election draws the lines for the next 10 years.
Do Republicans really want Dems to draw the lines for the next decade?
OK, we all know
Dems lack the killer instinct that Republicans possess
and would probably draw up something relatively fair. But as we've seen in
Maryland
and Illinois, Democrats are just as capable of gerrymandering as Republicans — and that's why a fair commission might be in the best interest of both of Michigan's major political parties.
Stay on top of Detroit news and views. Sign up for our weekly issue newsletter delivered each Wednesday.