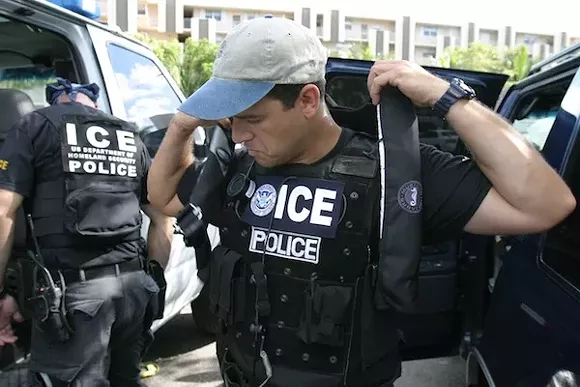 A coalition of advocacy groups have demanded that the Department of Homeland Security grant amnesty to undocumented immigrants who have suffered lead poisoning during the Flint Water crisis.
In a letter to the secretaries of DHS and the Department of Health and Human Services, more than 60 signatories presented a list of provisions intended to address the permanent effects of lead poisoning on undocumented immigrants, who represent one of the most vulnerable communities in Flint. The city's undocumented population is estimated at around 1,000 — low in comparison to many American cities — and concentrated mainly on the city's east side.
Along with deportation relief for victims, the letter's authors have asked that DHS agencies such as Customs and Border Protection and Immigrations and Customs Enforcement suspend their activities until the health crisis in Flint is comprehensively resolved. They have also requested that any data collected under the pretense of relief work not be used for the purposes of immigration enforcement.
The letter comes following an announcement by DHS officials that immigration officials will not operate near water distribution centers or pose as relief workers. But many are still reluctant to visit these facilities, owing to previous ID requirements, and rumors that others have been detained while attempting to purchase clean water at local grocery stores.
Official communications regarding water contamination were initially issued in English exclusively, and the latest reports suggest that some ESL speakers only learned of the health risk as recently as last week.
The net result is an inability by children in immigrant families — many of whom are natural-born U.S. citizens — to effectively access the critical health services they need to mitigate the permanent effects of lead poisoning. Signatories say the federal and state governments must take responsibility for their failings, and that only deportation relief can ensure the long-term well-being of children in families of mixed immigration status.