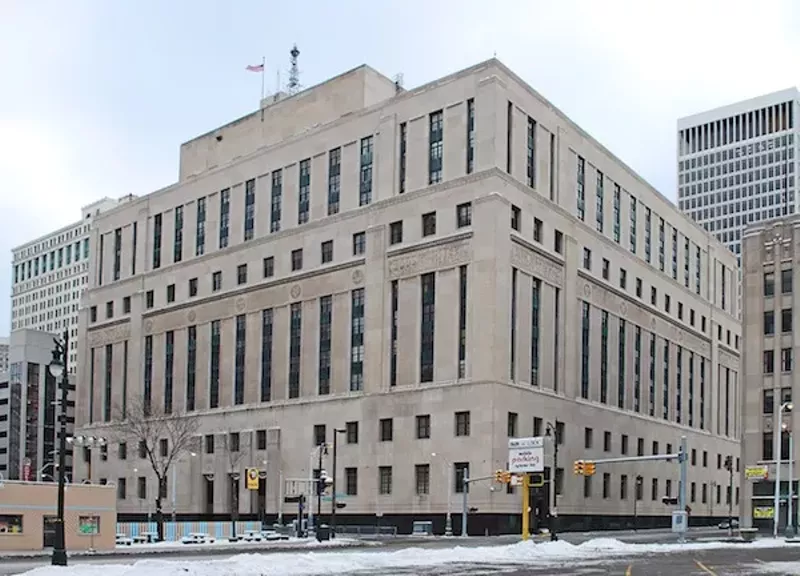 A class-action lawsuit brought against local and state education officials by the Michigan ACLU on behalf of Flint children exposed to lead is scheduled to begin at 8:30 a.m. Monday in federal court in Detroit.
The hearing in the court of Judge Arthur J. Ternaw could last for several days. It will include testimony from experts including Dr. Mona Hanna-Attisha, the pediatrician and public health advocate whose research revealed Flint children were exposed to high levels of lead.
As groundbreaking reporting by Curt Guyette, right here in
Metro Times helped reveal
, Flint residents were exposed to lead in their drinking water for more than 18 months. As the crisis reminded us, lead exposure during childhood can lead to limited IQ, attention span, and behavioral problems.
But the suit charges that state and local officials have been dragging their feet when it comes to the expensive and time-consuming task of identifying poisoning among the estimated 30,000 children affected by high lead levels and providing them with special education services
as required by federal law
.
That's why the plaintiff children's counsel — the ACLU of Michigan, the Education Law Center, and White & Case LLP — are seeking a court order compelling the state to screen students for lead exposure and provide the resources they need.
That's important for many reasons. For one, school districts serving Flint students face tight budgets, and the expenses of special education can strain them to the breaking point. From a scholastic standpoint, Flint, never an excellent provider of special education, presents one of the worst possible settings for this tragedy to play out.
Worse still, the powers that be have a vested interest in not identifying the size and cost of the consequences of their actions. After all, why should Gov. Snyder, state education officials, and other forces allied with emergency management object if the ills of a poisoned population simply get lost in the background noise of a disinvested city and an underfunded school district.
Sources close to the situation say that Flint's school systems are simply expelling students who really should be identified as victims, not problems, and give them the neurological testing that could confirm their troubles. Then, they could begin the expensive and time-consuming job of actually helping them.
This is yet another in a series of lawsuits against the outcomes of emergency management filed by public interest lawyers against the state. One case last year in U.S. District Judge David M. Lawson's court resulted in state and city officials being ordered to deliver potable water to residents. (The Snyder administration
fought it for months
.)
Another suit filed last year
in the court of Judge Stephen J. Murphy III named Gov. Snyder as a defendant, cited the actions of emergency managers, and ordered the state to comply with the law and offer Detroit schoolchildren a meaningful opportunity to learn.
To read the plaintiffs' motion,
click here
.