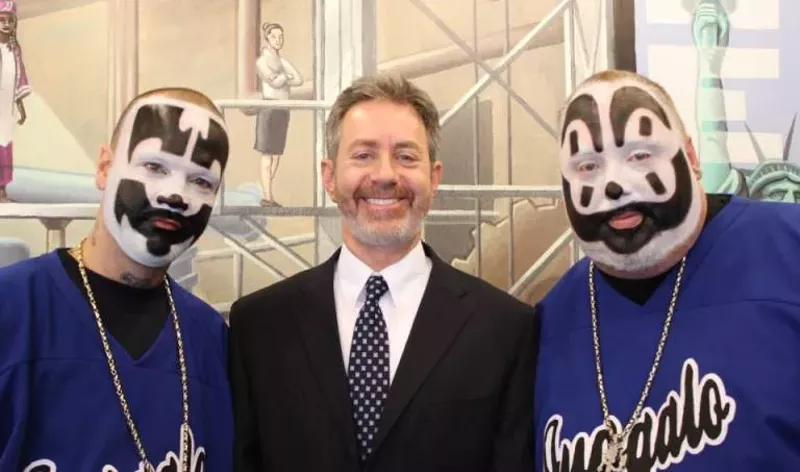 Following
Monday's news
that hip-hop duo Insane Clown Posse lost an appeal challenging the FBI's designation of its fans, known as Juggalos, as a "gang," Michigan's ACLU is looking for the silver lining to the legal battle.
In an
"Open letter to Juggalos"
posted Tuesday, ACLU legal director Michael J. Steinberg points out that the fight accomplished many goals. On behalf of ICP, the ACLU was able to raise awareness about the issue, generating
positive press
. ICP even organized its own successful
"Juggalo March on Washington, D.C."
in September to further raise awareness for their cause. And the ACLU got the FBI to admit repeatedly in court that not all Juggalos are gang members.
The ACLU says it will "remain vigilant in protecting Juggalos from police misconduct." They urge Juggalos who have experienced police mistreatment due to their identity to contact its co-counsel from ICP's Psychopathic Records, Farris H. Haddad. His email address is
[email protected]
. Yes, that's right — the "Juggalawyer."