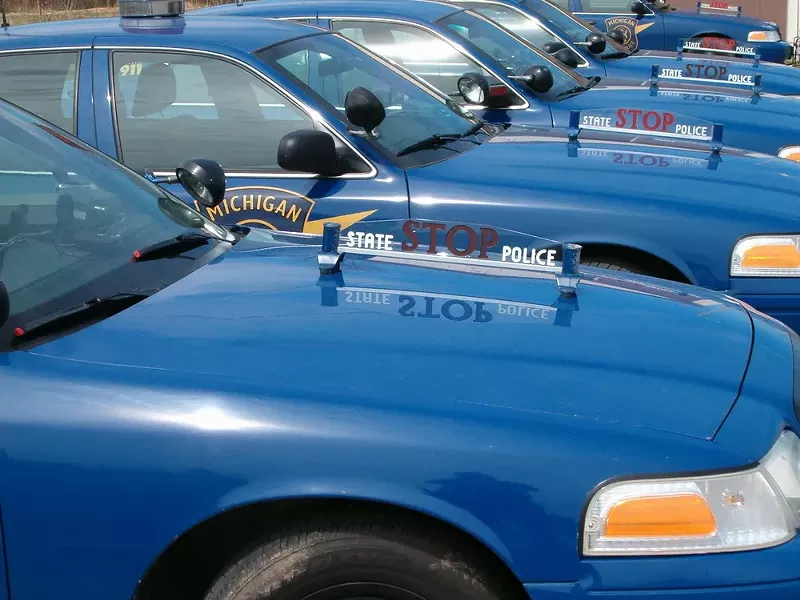 The ACLU of Michigan sent a letter to Michigan State Police Director Col. Kriste Kibbey Etue on Thursday calling on her to conduct a review on whether a special unit within the agency pulls over black and Latino motorists at a higher rate than white motorists.
It's not the first time the ACLU of Michigan has pressed MSP on the issue of racial profiling. Beginning in 2017,
the agency implemented a new policy of documenting the race
of motorists pulled over after the ACLU raised concerns. With MSP's new policy in place, the ACLU was able to obtain data that they say calls for a more thorough investigation.
Another request for records from the Fifth District Hometown Security Team on six randomly selected Fridays during the first quarter of 2017 showed four members of the unit pulled over 82 individuals drivers and passengers. About 48 percent were identified by the troopers as black, Hispanic, or Asian. About 24 percent of these individuals were identified as white, and another 28 percent were reported to be of unknown racial identity.
"These records alone do not prove racial profiling, but certainly raise concerns and warrant a thorough and complete investigation of MSP traffic stops," Mark Fancher, staff attorney for the ACLU of Michigan,
said in a statement
.
Previously, the ACLU
called on Col. Etue to resign
after she shared a meme on her Facebook page calling NFL players who protest police brutality "millionaire ingrates who hate America" and "arrogant, ungrateful, anti-American degenerates." Gov. Rick Snyder
docked Etue five days' pay
as a punishment.
Responding to a request for comment, a spokeswoman for MSP says:
Beginning Jan. 1, 2017, the Michigan State Police (MSP) enhanced its ability to capture demographic data of persons encountered during traffic stops. This was done so the MSP could have the most accurate data possible to help determine who troopers were interacting with during their daily patrols. When the department implemented this more detailed data collection, our intention was to allow for supervisors and commanders to have more precise data to review should questions arise about suspected misconduct. Further, a proactive assessment of the data was also planned, but has yet to commence. This assessment will be conducted in the near future and once complete will be available for public review.

It must be emphasized that stopping motorists without proper grounds or using race to select whom a trooper stops is in direct violation of the MSP Code of Conduct, the MSP Community Relations Policy, Official Order 12 - Recognizing and Reporting Discriminatory Harassment and Civil Rights Violations Involving Department Members, and the MSP Discriminatory Harassment Policy. If a trooper is accused of stopping a motorist without proper grounds, a thorough and objective internal investigation will be conducted.
The ACLU's letter can be read
here
.