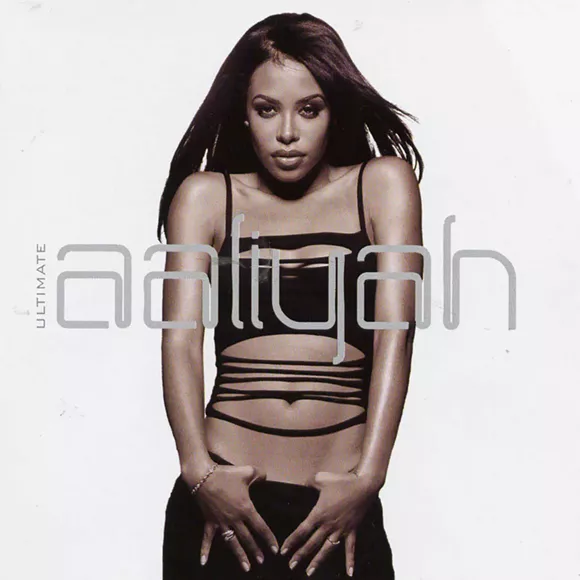 For years, much of the late Detroit pop star Aaliyah's best music has been noticeably absent from digital download and music streaming services.
But as
Fader
reports
, Aaliyah's posthumous 2005 greatest hits comp
Ultimate Aaliyah
unceremoniously surfaced on iTunes and Apple Music Wednesday night. The comp features some of Aaliyah's best songs, many of which are not otherwise available online, including "One in a Million," "Try Again," and "Are You That Somebody." An undeniable banger that still enjoys regular airplay on Detroit radio, "Are You That Somebody" has never been commercially released. (OK, except on the
Dr. Doolittle
soundtrack. And a vinyl
Dr. Doolittle
-branded single.)
The subject of Aaliyah's back catalog, the digital distribution of which has been at the center over a legal dispute between various entities, got a closer look in a recent
Complex
article,
"The Inexplicable Online Absence of Aaliyah's Best Music."
Previously, the only Aaliyah record available online was
Age Ain't Nothing But a Number
. In 2013, a company called Craze Digital briefly distributed
One in a Million
and
Aaliyah
on iTunes before being sued for not holding the copyright. The albums have since been removed.
Curiously,
Ultimate Aaliyah
appears on Apple's services under "Craze Productions." If you're an Aaliyah fan, you might want to download this before it vanishes.