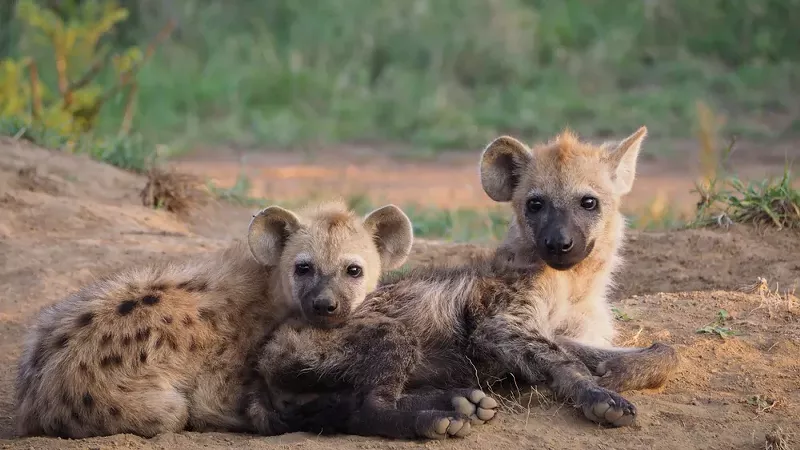 Everyone is talking about a Detroit woman who was allegedly duped into buying a pet puppy that turned out to be a baby hyena. Turns out the story is likely not true at all. After
Metro Times
published an article debunking the hoax
, WXYZ-TV
retracted its story
, and
MT
had its top hit of the week.
A deep-dive into James "Hollywood" Craig, the former police chief of Detroit and Fox News favorite who is running for governor against Gretchen Whitmer as a Republican, was also widely read, and Aaliyah, the late R&B star, is back in the news with a new book offering explosive, unreported details about her tragic death 20 years ago this month. (Plus, for the first time in many years,
Aaliyah's music is back in print and heading to streaming services
, after her former record label prevailed in a yearslong conflict over the rights to her catalog.)
Here's what you clicked on this week.
10.
"Michigan's taxpayer-fueled COVID-19 lottery fails"
9.
"Hamtramck Music Festival returns with more than 150 artists — here are 10 you should absolutely fit into your schedule"
8.
"Lucky Daye to perform free concert at Detroit's Beacon Park"
7.
"Electronic music pioneer and 'First Lady of Detroit techno' Kelli Hand has died at 56"
6.
"Local group 'disgusted' by Lucido photo"
5.
"New book alleges Aaliyah was carried unconscious onto plane she refused to board before fatal crash"
4.
"'Motown Movement' project to transform a Detroit home into a model for self-sustainability flops"
3.
"Internal Affairs investigates Detroit cop who punched man in the face in Greektown"
2.
"How James 'Hollywood' Craig hoodwinked Detroit and became the GOP gubernatorial front-runner in Michigan"
1.
"Something's fishy about the story of the Detroit woman with a pet hyena in viral Facebook post"
Stay connected with Detroit Metro Times. Subscribe to our newsletters, and follow us on Google News, Apple News, Twitter, Facebook, Instagram, or Reddit.