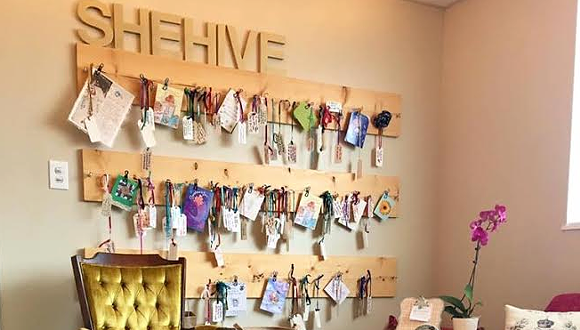 If Valentine's Day left you full of questions about sex and the female body, one event that may appeal to you is the Pussy Party at the SheHive in Ferndale.
It's a women-only event offering a safe environment for a sex-positive discussion about female sexuality and the female body. Guests can expect a wide-ranging discussion led by sex therapist Christina Bolden, owner of Xposure, a sex education consultancy, a chance to meet like-minded women, followed by "a sex positive art project." (We can only imagine what masterworks that will produce!)
This unusual event is all in a day's work for SheHive, a business described by founder Ursula Adams as a "Women's March in one place," where Adams and partners Andrea Corp and Amanda Itliong strive to help women strengthen one another.
The event runs from 1 to 5 p.m. Feb. 19, at the SheHive, 1840 Hilton Rd., Ferndale; $60 ; for more info, see theshehive.com.