Police are reporting that a man allegedly threatened a University of Michigan student with lighting her on fire with a lighter unless she removed her hijab,
sources
are reporting.
They said it happened yesterday between the hours of 5:30 p.m. and 7 p.m. on the 600 block of East William near S. State St, off campus.
Students at the University received an email about the incident today. Screenshots of the email have been circling social media.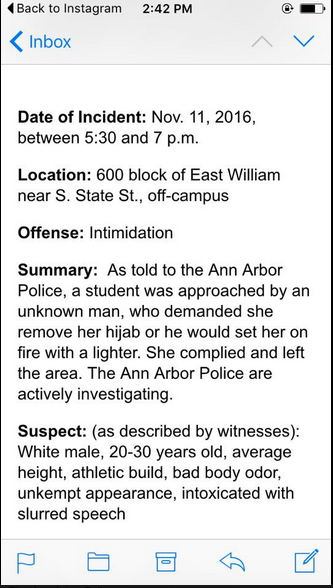 Many people are following in the steps of Brexit by donning a
safety pin
on their clothing to stand in solidarity with groups of minorities. While the gesture is nice and comforting, we also need to remember to walk the walk when we see something like this happen.