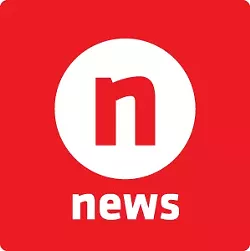 The people running the Michigan Land Bank Fast Track Authority had a decision to make.
A big decision involving 157 acres of state-owned property located at a prime location — the intersection of Woodward Avenue and Eight Mile Road in Detroit, the site of what used to be the Michigan State Fair.
In 2009, with the state facing severe financial difficulties, then-Gov. Jennifer Granholm cut off funding for the annual fair. According to published reports, the fair incurred annual losses ranging from $50,000 to as high as $1.3 million, which the state had to cover. Since then, providing security and performing maintenance on the property and its buildings has been costing taxpayers $1 million a year, according to the authority.
In April of last year, Gov. Rick Snyder transferred ownership of the property to the Land Bank Fast Track Authority, which would oversee redevelopment of the property.
"This property has just been sitting here for a number of years," Kim Homan, the authority's executive director, said last week. Noting that the fairgrounds had become home to "pheasants and foxes," the goal was to return "this very important property to productive use."
A request for proposals, or RFP, was issued and, according to the authority, only one qualified applicant eventually submitted a plan. Last Thursday, the authority voted unanimously to take the next step in the process and begin negotiating a deal with Magic Plus, LLC, a Lansing-based group that features as one of its principals former Michigan State and NBA basketball star Earvin "Magic" Johnson. The other partners are Lansing developer Joel Ferguson and Marvin W. Beatty, a former deputy commissioner for the Detroit Fire Department.
The group is proposing a "mixed-use development" that will feature big-box retail and a movie theater along Eight Mile, townhomes and an assisted living complex for seniors and more.
Most of the structures on the property now will be demolished, but a few, including the Coliseum, Joe Dumar's Fieldhouse and the State Fair Band Shell would remain. Whether a historic home Ulysses S. Grant once lived in remains on the site or is moved elsewhere hasn't been determined.
In fact, nothing is actually etched in stone at this point.
Most important, as Homan repeatedly emphasized during last week's meeting, is the fact that the state retains ownership of the property until a final deal is worked out.
And how much is the property worth?
Asked that after the meeting, Homan said the property had been appraised several years ago, but that she couldn't say what it was valued at.
She and Authority Chair Debbie Muchmore, meeting with reporters after the meeting, emphasized that, if the deal goes through, the developers will be making a major investment — reportedly as much as $120 million.
Especially in a town as hungry for development as Detroit, that is significant.
But the land itself has some value, right?
Not according to the developers. At least that's what is claimed in their proposal, which states that the 157 acres "… has little or no value until developed."
Instead of paying up front for the land, they have proposed turning over 1 percent of any net lease revenues or, alternatively, 1 percent of any net proceeds for any parcels that are resold.
That, however, is just the opening offer. Any actual sale price will be negotiated and, as developer Ferguson told us in a brief phone interview, "We won't be negotiating in the press."
What makes all this of particular interest here at the Hits is an alternative proposal that some folks in surrounding neighborhoods have supported.
They were thinking "outside the big box," so to speak.
One after another, these folks lined up to talk about wanting more last week. Part of the problem with that, however, is that the public comment period didn't come until after the authority members had voted to select Magic Plus as the project's preferred developer.
That typifies a sort of misplaced sequence that has been a problem since the beginning, say critics of the process.
One of those critics is Frank Hammer, one of five neighborhood representatives appointed by Gov. Snyder to a seat on the State Fairgrounds Advisory Committee.
Having input for neighborhood reps is all well and good. The problem, said Hammer, who lives in the Greenacres neighborhood, is that the RFP was issued before that group could actually give any input.
That concern is reflected in authority meeting minutes from July:
"It was the general consensus of the [Fairgrounds Advisory] Committee that the RFP had been drafted and revised without their input or advice, causing them to question exactly what their role is. It was also stated by several committee members that the residents have shared their thoughts on what they believe should be happening with the land, but the MLB has never asked for those ideas. They also stated that they feel that the project is being pushed too quickly."
Part of the issue is that some very important things have changed since that RFP was issued last year. Most significantly, the state has created a Regional Transit Authority for southeast Michigan.
In terms of public transit, the new authority is a real game-changer. For the first time, there is a single entity that has the ability to coordinate — and find funding for — public transportation in the metro Detroit area.
The fairgrounds is ideally suited to serve as the hub of a regional transit system; instead of just being a glorified bus stop, as it is now, it could be home to something like the Rosa Parks Transit Center in downtown Detroit, only much larger. Likewise, because the Grand Trunk rail line runs past the fairgrounds, passenger rail could be fully integrated into the plan.
And that's only part of a far more expansive vision that some have for the site — a vision that's much different than what critics at the last meeting derided as the glorified shopping mall that's currently being proposed.
What they would like to see is a fairgrounds that is transformed into a showplace for innovation, a spot that would spark the imagination of people around the world.
That vision is laid out in a proposal titled META Expo, for Michigan Energy Technology Agriculture.
Think renewable energy and greenhouses and transit-oriented development. The kind of development that would inspire young people to come here, instead of providing a place for people to go and spend their money, a place with some housing and acre upon acre of asphalt parking lots.
The problem with the alternative vision, the authority said last week, is that it had no funding.
But here's the deal: What the authority did last week only laid the groundwork to move forward. Like we said, nothing is etched in stone. Magic Plus has agreed to meet with proponents of a more expansive, forward-thinking development.
Something more than a movie theater and big-box stores and assisted living for seniors is still possible.
But it's going to take more than a small group of activists to make it happen.
News Hits is written by Curt Guyette. You can contact the column at 313-202-8004 or [email protected].