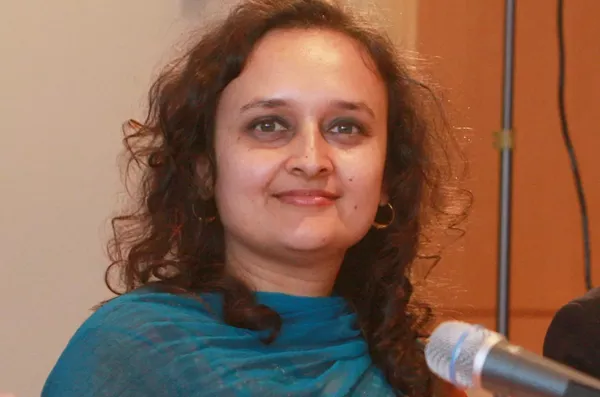 Indian-born taxi driver advocate Bhairavi Desai, along with local activists from A Day Without Immigrants, will be honored Thursday night by the Sugar Law Center with its annual Maurice Sugar Voice of Justice Award.
Desai, director of the New York Taxi Workers Alliance, has fought for the rights of cab drivers across America since the late 1990s.
The daughter of an immigrant factory worker, Desai calls Detroit "the quintessential working-class city, where workers rights and racial justice have been honored through generations of struggle."
Sugar Law will also honor the local industrial workers, most of whom are Latina women, who were fired earlier this year from a Macomb County auto-parts manufacturer for participating in the protests known as A Day Without Immigrants.
To Desai, these workers are heroes.
"Their courage and vision is so remarkable ... especially in political times like we have not seen in generations in this country, where immigrants, women, and workers are told we're criminals, inferior, or expendable," she says.
"Here they are — being all three — and instead of living in fear, they're leading with courage."
Based in Detroit, the Sugar Law Center is a national nonprofit that represents community organizations and workers' rights groups striving for social and economic justice.
"Against the odds and at the height of all the hateful rhetoric with this current administration, these workers took a stand together in support of one another and all of the immigrants across our country that the economy depends on," says Sugar Law attorney Tony Paris. "Their courage is contagious."
The Voice of Justice Awards take place at 6 p.m. on Thursday, Dec. 14, at the Museum of Contemporary Art Detroit (MOCAD); 4454 Woodward Ave., Detroit; Tickets available via EventBrite.