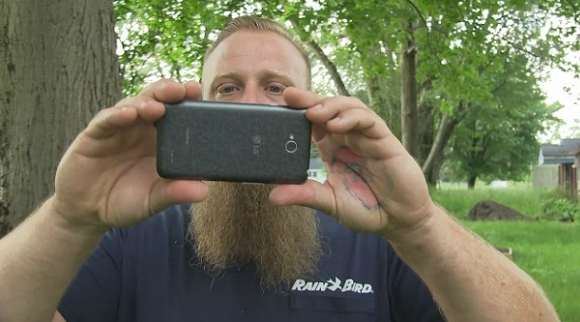 Brightmoor resident Jonathan Pommerville has had just about enough of the alleged illegal activity that's happening in his neighborhood. That's why he's taking matters into his own hands by publicly outing "wrongdoers" on his YouTube channel,
fochnut
.
For the last few weeks, Pommerville has been observing various kinds of activity near his home — anything from dumping to prostitution. He immediately confronts the perps with a live video camera, telling them he's uploading the footage to YouTube (which he does), and the guys and gals bolt with their tail between their legs.
"It's kind of like cockroaches," Pommerville said in a recent interview with
CBS Detroit
. "They don't like any light on them and they scurry right off.".
For Pommerville, the point here is less about public shaming and more about restoring Brightmoor's reputation which some say has deteriorated as activity, such as the aforementioned, has climbed. "Rather than saying 'Hey, it is what it is.' It's up to us to protect our communities," Pommerville told CBS Detroit. "Especially if the cops aren't going to do it for us."
In addition to his YouTube channel, where his videos have brought in between
200
and
3,300+
views, Pommerville is working with other residents to re-purpose vacant land, most recently into a community garden which is in the early stages of development. "We're actually going to be putting in a pavilion here," he said, "An area where we can process the food and share it with our neighbors."
Catch the full video interview with CBS Detroit
right here
, and view Pommerville's YouTube channel
right here
.