The Michigan Department of Environmental Quality recently released its
2015 State of the Great Lakes Report
, and in it were some neat facts about our beloved lakes.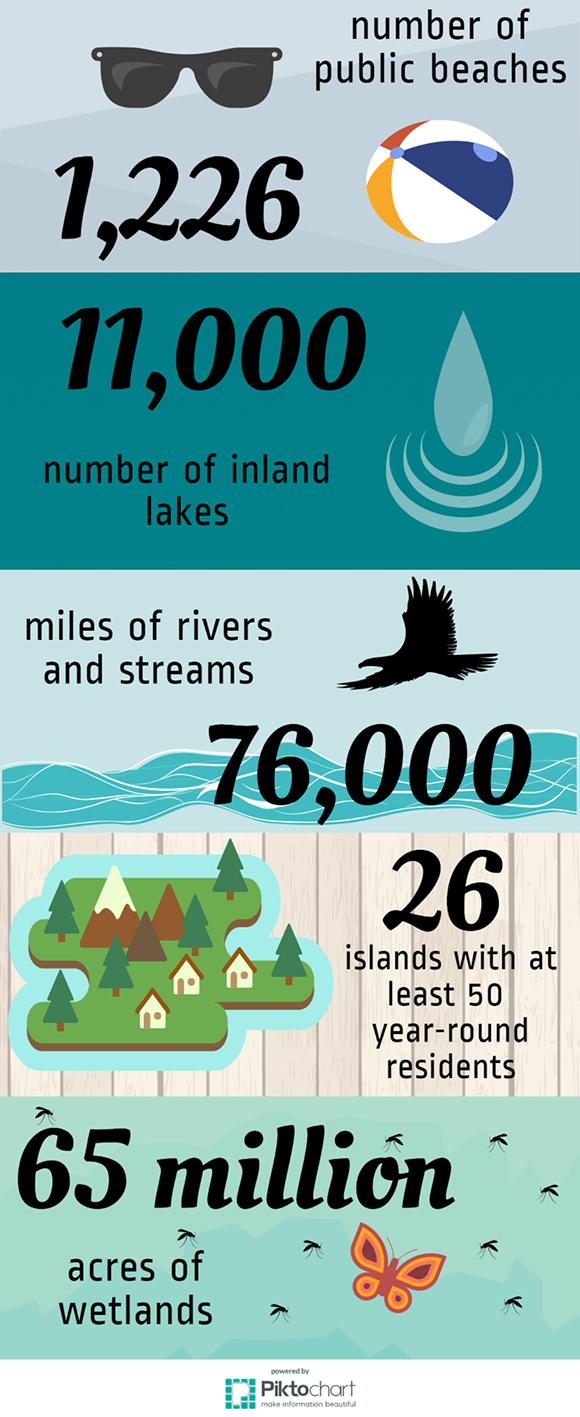 Mentioned in the report were statistics and descriptions of programs aimed toward restoring, preserving and improving the Great Lakes, such as a native fish population restoration in the Detroit River, and the creation of water trails for smaller watercrafts.
One section of the report details the efforts made last year to improve the process of E.coli testing at public beaches. Of the 400 beaches tested over 3,000 total tests, 96 percent of samples met water quality standards. $500,000 worth of equipment was added to 10 new labs to accommodate the new QPCR testing method that produces results in four hours rather than the usual 18 to 24 hours.