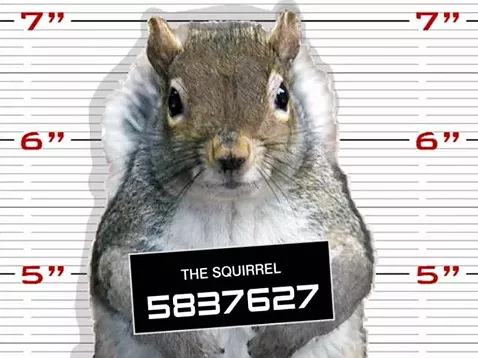 Nearly 30,000 pounds of package nuts were swiped from a truck and trailer in Shelby Township last week and local police are asking for the public's help in recovering the cargo and identifying a suspect.
The stolen goods are worth an estimated $128,000.
To help draw attention to the theft, which we reckon will go down as one of the biggest nut heists in metro Detroit history, Shelby police posted the above mug-shot.
"Note: The squirrel is not a suspect," the PD wrote on its
Facebook page
. "It's just a picture. Used to draw attention. Please do not call in squirrel sightings."
Anyone with pertinent information is kindly asked to call (586) 731-2121 ext. 315.