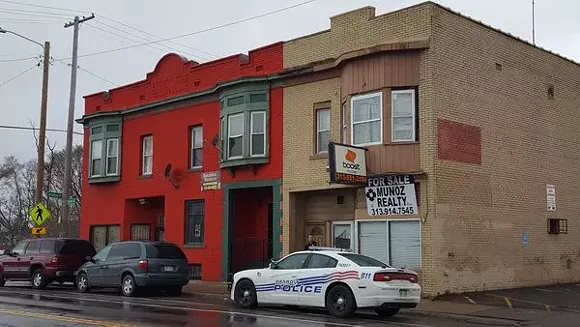 An 11-year old boy accidentally shot himself in the butt while playing with a gun Thursday morning.
The incident happened around 8:30 a.m. on the 3900 block of West Vernor Highway. The child was home alone at the time of the shooting, according to
WWJ 950
.
"His dad left for work this morning and he was left by himself, is the information we got, and the rifle was left," Detroit Police Capt. Whitney Walton tells WWJ's Mike Campbell. "The child was aware the rifle was there."
The child has since been hospitalized, and according to
CBS Local,
is in stable condition.
Police are investigating statements that indicate the boy's father gave him the gun for protection, according to CBS.
The police are currently questioning the father, and child protective services will also speak with both the dad and the son.
This is not the first time youth in Detroit have accidentally shot themselves. In November,
nine-year-old Daylan Head died
after shooting himself on the city's westside. In that scenario, the child was not home alone. His dad was downstairs, and at least one sibling was home as well. Shortly after Head died from self-inflicted wounds, his father was arrested on separate felony warrant charges.
According to
Everytown for Gun Safety
, a non-profit working to end gun violence and build safer communities, in 2016 there were at least 62 incidents where a person age 17 or under unintentionally killed or injured someone with a gun. In Michigan there have been three incidents since January, including the young boy today. Last year there were at least 278 incidents nationally — 18 of those occurred in Michigan.