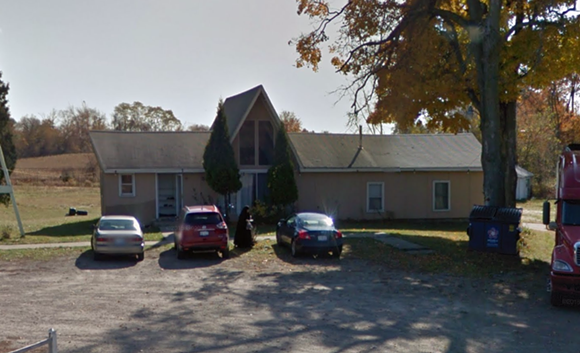 A Muslim civil rights and advocacy group is offering a $1,000 reward for information leading to the arrest of any arsonist who set the Islamic Center of Ypsilanti ablaze over the weekend.
The group, the Council on American–Islamic Relations, isn't alone in condemning any firebugs. In a statement, Rep. Debbie Dingell declared "the perpetrators must be held accountable."
The FBI says
it's prepared to "coordinate with the United States Attorney's Office to identify the best course of action towards prosecution."
What's remarkable about this swift action is that the fire has yet to be ruled an arson. The organizations and officials are making offers and statements up front in case that conclusion is reached.
The fire
took place late Saturday afternoon
at the squat, one-story building behind a party store on Textile Road. A bystander said the fire grew intense within a matter of seconds, and though the Pittsfield Township Fire Department was able to extinguish it quickly, the building is reportedly a total loss. Nobody was inside the building at the time.
Despite the way the fire engulfed the center of the building so quickly, and that a vacant house about 100 yards away caught fire two weeks ago, the fire has not been determined to be arson.
In the meanwhile, the township's deputy fire chief isn't ruling out a hate crime
, and a dozen federal investigators were on the scene yesterday, sifting through evidence and interviewing witnesses.
Why make a federal case of a little one-story building burning down? Well, Pittsfield Township has been the site of some pretty ugly Islamophobia. And that's not just us talking, that's the view of the federal Justice Department, in a recent case settled out of court that saw Pittsfield Charter Township pay almost $2 million for
placing undue burden on the Michigan Islamic Academy by denying its request to rezone a 26-acre parcel at the Golfside and Ellsworth roads intersection in October 2011
.
That site is just two and a half miles from Sunday's fire.
If the fire is determined to be arson, and is determined to be motivated by Islamophobia, it joins a growing list of instances around the country. They range from threatening mail and phone calls to vandalism and arson, as dangerous kooks are increasingly emboldened by politicians and pundits who enjoy whipping up a little good, old-fashioned American xenophobia.
It's been a long time coming. After 15 years of lopsided "news" networks vilifying Middle Eastern "terrorists," Americans seem readier than ever to give in to the mob mentality. The FBI reports that hate crimes against Muslims jumped 67 percent in 2015, reaching the highest level since the immediate aftermath of the 9/11 attacks.
Given the election of Donald Trump as president, these sort of attacks seem all the likelier as time goes by. As Ibrahim Hooper of CAIR points out, "Donald Trump just named a white supremacist as chief strategist. We have no reason to believe things are going to get better for the American Muslim community or other minorities any time soon."