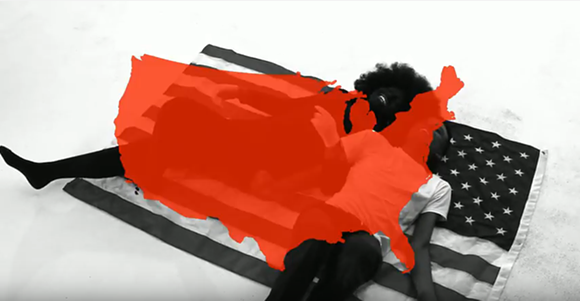 Detroit's foremost provocateur, Duane Gholston aka the former Teenage Weirdo/Brand New Dog is now known as the Jet Black Eel, just in time for the Trumpocalypse.
His newest track,
available for download and streaming here
, is the vampy and NSFW (it includes words some people might find offensive) "When The Eel Accepts Your Invitation." To say the song is musically a new direction for the young musical mastermind is no exaggeration; we'll just let you listen for yourself. And we can't wait to check out more.
Duane sets the scene:
"The perfect piece of visual and aural satire to ring in the new year and era of an America under President- elect Donald Trump. This is a song written from the perspective of a young queer man of color peering into the metaphorical storefront window of white American culture, pride and heritage and breaking through. Whether he is truly invited or not..."