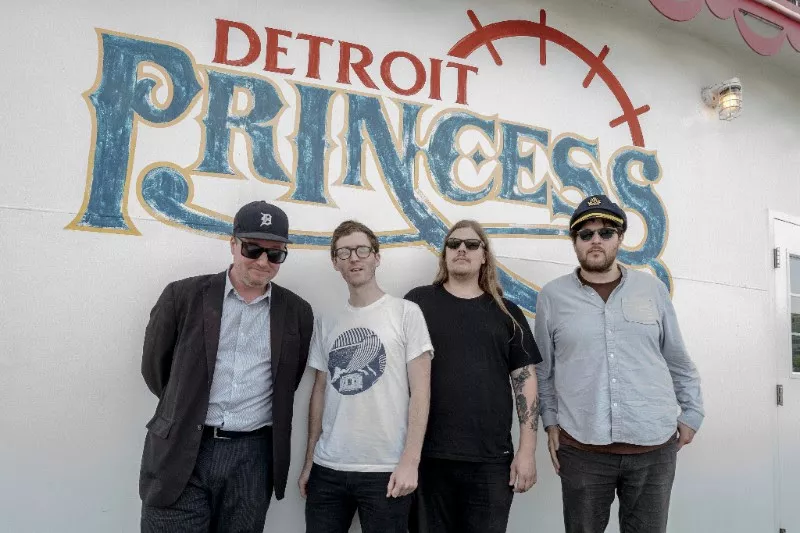 On Friday, Protomartyr —
pretty much Detroit's biggest indie rock band in years
— will release their fourth album,
Relatives In Descent
, on Domino Records.
The band debuted the record last week with a sold-out hometown record release show on the Detroit Princess riverboat. But fans who didn't make it to the show will have another opportunity to hear the record before the rest of the world: You can already find CDs in jukeboxes at Bumbo's in Hamtramck and Bronx Bar in Detroit. (Also, The Levee and Old Stanley's in Brooklyn, New York.)
But for those who need new Protomartyr
right now
, they've also released new track "Don't Go To Anacita." According to a press release, the song "takes place in a fictional town of singer Joe Casey's invention, a sort of everytown created to catch Casey's ire."
Listen to "Don't Go To Anacita" below: