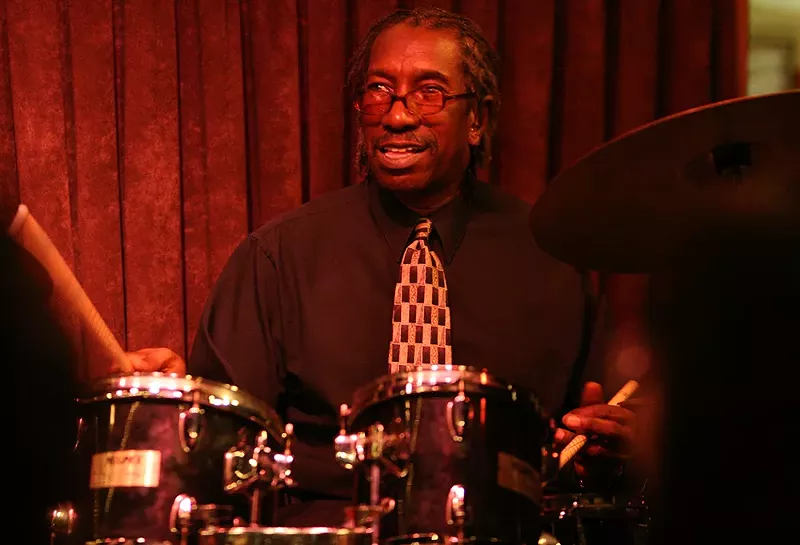 Motown drummer Kenneth "Spider Webb" Rice is the subject of a recently released documentary that looks back on a six-decade career.
Webb was scheduled to appear for a meet-and-greet session at the Motown Museum's Greektown pop-up shop last month, but the event was canceled due to a snowstorm.
Fortunately for Webb-heads, the date has been rescheduled with two opportunities this month to meet the drummer and filmmaker John Palmer.
The first event will be held from 3-7 p.m. on Wednesday, Feb. 22 at SpiritLove Ministries (7520 Puritan St., Detroit), while another event will be held from 3-7 p.m. on Tuesday, Feb. 28 at Bert's Marketplace (2727 Russell St., Detroit)
We're told signed DVDs of the film and refreshments will be available, and there will be no charge for admission.
Metro Times reported on Webb and the documentary Spider Webb Untangled: The Life and Times of Legendary Drummer Kenneth Rice last month.
Coming soon: Metro Times Daily newsletter. We'll send you a handful of interesting Detroit stories every morning. Subscribe now to not miss a thing.

Follow us: Google News | NewsBreak | Reddit | Instagram | Facebook | Twitter