The Media City Film Festival is embarking on their 23rd year of film screenings, live performances, exhibitions, and artist discussions this year from Wednesday, August 2 to Saturday, August 5 at the Detroit Institute of Arts. Artist and peace activist, Yoko Ono, and legendary composer Malcolm Goldstein will be headlining the opening night of the festival starting at 8
p.m
.
Media City Film Festival since starting in Detroit and Windsor in 1994 has gained recognition as a leading platform for artistic film and video, attracting artists and their work from around the world. In this year's festival, there will be more than 60 films to showcase coming from Iran, Brazil, Austria, Sri Lanka, Spain, England, and many other places.
This year the festival will feature six of Yoko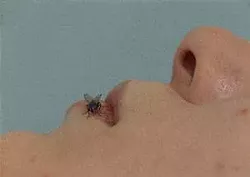 Ono's 16mm film pieces that were all created between 1966 and 1971. The films that will be featured are from the Fluxfilm catalog and include two of Ono's first take-off films,
Fly
and
Freedom
(1971), Apotheosis (made with John Lennon in 1970), and three other shorts that showcase Ono's talent to blend heavy emotions with soft imagery to create an intense experience for viewers. And, along with the fact that these films are rare, this will be the first time any Ono film is screened in Detroit.
Accompanying the films of Yoko Ono will be a series of live performances by Malcolm Goldstein. Goldstein is a Canadian composer, improviser, and violinist who has been recognized for reinventing violin playing and whose pieces have played by renowned musicians all over. Goldstein will play a tribute to Rosa Parks and a piece written for him by the free jazz musician and Pulitzer prize winner, Ornette Coleman.
There are $25 tickets for sale as an early bird special that include entry to all film screenings and events. Individual film screenings are pay-what-you-can to ensure accessibility to all, and events are just $5 each. The full catalog and schedule of events for the festival can be seen
here.
The Media City Film Festival is also the only film festival to feature international works, so don't miss out on the chance to witness an array of different films, perspectives, and chances to see what's going on in the brains of artists everywhere.